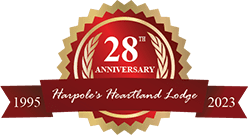 Celebrate July 4th in the Heartland!!
I don't know about you, but every New Year's, I say that I'm going to plan a July 4th celebration…and guess what? The first day of summer just happened…and there is no way I can pull something together now. But you know what I can do? I can plan a little getaway to Heartland Lodge and enjoy all the local festivities in the area. I don't have to cook or clean and I can relax while enjoying the scenic beauty around the lodge
As I was researching all the local fireworks display, one thing came to mind. This country likes to celebrate…and many communities have decided to start celebrating as early as Saturday, June 30th this year. A couple of locations are even stretching their festivities into week-long celebrations, giving you (and me) even more time to enjoy the July 4th holiday. So with all the options surrounding the lodge, not only in Pike County, Illinois, but Pike County, Missouri and beyond, Independence Day will come alive with fireworks, parades, carnivals, food and music!
Following is the 2018 list of July 4th festivities in the area surrounding the lodge. And yes, some even occur before AND after the actual July 4th holiday. This year, Hannibal's National Tom Sawyer Days runs from Saturday, June 30th to Saturday, July 7th. And Louisiana, MO is celebrating 200 years in 2018 so they are celebrating from Saturday, June 30th to Wednesday, July 4th. Check out the following events and be sure to enjoy your getaway!
Saturday, June 30th – Fireworks in Grafton (this one is a little earlier this year) will take place on the Grafton, Illinois Riverfront near Front Street. Enjoy entertainment and food specials at local restaurants and watch the fireworks at dusk. Admission is FREE.
Another option for viewing the fireworks on June 30th is the Mark Twain Lake Fireworks Display. Normally, the Mark Twain Lake Rodeo is held this time of year also, but the organizers of the rodeo have decided it's time to retire so there will be no rodeo this year. But the Mark Twain Lake Chamber of Commerce has partnered with the U.S. Army Corps of Engineers to still provide a spectacular fireworks show. The fireworks will be shot off of the Clarence Cannon Dam so parking will be available at the Warren G. See Spillway Recreation area, any of the U.S. Army Corps of Engineers nearby lots or at the M.W. Boudreaux Memorial Visitors Center which will be open for the evening. Come a little early and enjoy the exhibits or bring a picnic and enjoy the lake views.
The National Tom Sawyer Days begins on Saturday, June 30th and runs through Saturday, July 7th with their fireworks display over the Mississippi River being held on Wednesday, July 4th at dusk. A Hannibal tradition for over 60 years, this festival will be held in downtown Hannibal and has something for all ages and interests. Enjoy the National Fence Painting Competition, the Tom & Becky contest and even a frog-jump contest. There will be a huge craft festival, carnival rides, horseshoe tournament and a mud-volleyball tournament. There will even be a cornhole tournament on the 30th so grab the cornhole game at the lodge and practice up! There will be live music in the beer garden every night with national recording artist, Dylan Scott on Saturday, June 30th. Check out the website for a full list of activities!
July 1st -Happy Birthday America is how Yogi Bear's Jellystone Park at Pine Lakes in Pittsfield celebrates Independence Day. DJ Tim will be providing music during the show and dancing with the Bears so come out and enjoy the show. The rain date will be Monday, July 2nd.
The Village of Bethalto will celebrate the July 4th holiday on Sunday, July 1st at the St. Louis Regional Airport. The 1st MidAmerica C.U. Fireworks Show begins at 5:00 p.m. and you can enjoy children's activities, food vendors and live music followed by the fireworks at dusk. Admission is free but there is a minimal cost for refreshments.
July 3rd – Alton, IL will once again kick off the July 4th celebrations by holding the Alton Fireworks Spectacular on Tuesday, July 3rd. The festival is held on the Alton Riverfront and the grounds open at 5:00 p.m. where you can enjoy live entertainment, food vendors and family activities before the fireworks display at 9:15 p.m. General admission is free with VIP tickets available for $25. You can also enjoy fireworks viewing parties at Bluff City Grill and The Old Bakery Beer Company. St. Mary's Catholic Church and School hold a family-friendly event beginning at 4:00p.m. and this is where a group of us went a few years ago. I was able to finally get some decent fireworks photographs…and I've included a few in this blog. I can tell you that watching these fireworks over the Mississippi River is a great place to be! Following the fireworks, you might also want to check out Mac's Downtown Alton for a free concert in the street featuring Molly Hatchet and Badfinger.
July 4th – You'll have several choices for festivities on Friday, July 4th. Enjoy the famous evening hayride from the lodge that stops and overlooks a scenic view of the Mississippi River Valley. From this viewpoint, you will enjoy Pleasant Hill's fireworks show (one of the best in Illinois as well as the Midwest) along with other fireworks shows on the horizon overlooking the Mississippi River bluffs in Missouri. This unique experience is definitely one you will always remember!
The Pleasant Hill 4th of July Celebration is an all-day event in Heartland's own back yard. The day begins with a parade in the morning, followed by the Miss Pleasant Hill contest along with free entertainment, activities, great food and more! This year, they've even added a hula-hoop contest. Sign up the day of and test your hula-hooping abilities! At dusk, you will enjoy one of the best fireworks displays in Illinois – and maybe even the Midwest!
The Louisiana Bicentennial and Fourth of July Celebration will begin on Saturday, June 30th through Wednesday, July 4th which is when the fireworks will be held at dusk. This Missouri town just across the river has a wide variety of activities planned as it turns 200 so check out Louisiana 200 for a complete schedule.
Quincy, Illinois has moved the Quincy 4th of July Fireworks to Clat Adams Park at Front & Broadway Streets on the riverfront. This is the 25th anniversary of the Great Flood of '93 and the organizers want to honor those who gave their time to help out the community members and to those who have served our country. Fireworks will be displayed at approximately 9:20 p.m.
The Godfrey Family Fun Fest will be held from 5:00 – 9:30 p.m. at Robert E. Glazebrook Community Park in Godfrey, IL. Festivities include vendors and more with fireworks at dusk.
So as you can see, it doesn't matter if you come for an overnight stay, a long weekend, or the whole week, there are numerous ways to celebrate the Fourth of July holiday during your stay at the lodge. And with our new cabins, you'll have plenty of choices for accommodations. So what are you waiting for? Plan your celebration getaway today!
Lori Biehl
Nineteen-Year-In-a-Row Guest
Last Updated: June 22nd, 2018