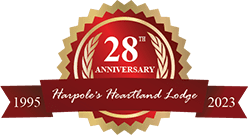 Major Cold Front Coming, Ducks and Geese to Follow!
BATTEN DOWN THE HATCHES! MAJOR COLD FRONT COMING
Hunters get ready! That cold we have been waiting on is coming all at once!
A winter storm system is sweeping out of the northwest and is headed towards our neck of the woods. A plunge of at least 30 degrees is supposed to happen overnight.
From NOAA : "
A powerful storm system is bringing heavy snow and blizzard conditions to the Upper Midwest; and thunderstorms, some severe, into portions of the Plains this evening. This weather system will spread areas of heavy snow, including lake effect snow, and strong winds creating areas of blowing and drifting snow across the Great Lakes; and widespread rain from the Northeast to the Deep South on Tuesday"
While the promise of migrating birds is something we all have our minds on, another thing we should be thinking about is being safe and staying warm! With temperatures regularly in the 60's lately, most of hunters have been packing light and not concerned with heat in the blind. If you plan on going out this week, remember to wear extra layers, ke
ep heaters in the blind if possible and have plenty of warm liquids! Staying warm and comfortable will make the hunt not only more enjoyable, but keep you out there longer! All of this is doubly important if you're planning on bringing young hunters with you!
Here at the lodge we have been working hard preparing for this change in weather and are ready for the cold! The heaters have been placed in the blinds and the ice eaters are in the spreads ready to keep the hole open! And of course, plenty of hot breakfast will be had in the blind as well! We plan on being there to witness the show of new ducks arriving! We hope you are too! Good luck this week and be safe!
Tim Fanning
Last Updated: December 5th, 2017