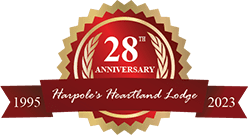 The 28 Gauge: Serious Gun or Toy?
Let me say at the outset that for the most part I am no devotee of the 28 gauge. Most 28-gauge guns are far too light for serious shooting. The Benelli Legacy, for example, weighs a puny 4.9 pounds, and most other 28's weigh about 5 ½ pounds. When you swing such a gun, the barrel or barrels virtually scribble in the sky and there is not sufficient weight to carry the gun through to the completion of the swing. A delight to admire and mount and swing in the gun room, but a disaster in the field. Again, I make the distinction between guns for carrying and guns for shooting. The 28 is most definitely in the former category. You pay a price for the ease and comfort of carrying such a light gun afield, and that price is greatly reduced shooting and killing efficiency.
**Interested in an Orvis/ Shooting Sportsman Endorsed Wingshooting Trip? Click here to learn more >> **
28 ga. guns are a vogue affected by gentlemanly shooters who also affect waxed cotton shooting jackets and tailored tweed shooting outfits and single-malt Scotch whiskey, and who carry wispy little side-by-side guns with the handling qualities of a fly rod.
With its standard payload of ¾ oz of shot at 1300 fps, or the considerably slower (1200 fps) 1 oz. load you have a gun that is adequate for pen-raised quail and close-range doves, and that is about it. Neither is it sufficient gun for pen-raised pheasants, because the typical shot presented by those birds is a going-away shot, which means that you have to drive the shot charge through the back and the intestines and a lot of feathers to reach vital areas. I am not saying that the 28 will not kill pen-raised pheasants because it has certainly killed many, but it has wounded and lost entirely too many. Nor is the 28 a gun for wild pheasants. I know of some pheasant=hunting operations in South Dakota that expressly forbid the use of 28 ga. guns, and with good reason.
The 28 is essentially a skeet gun. American skeet is a game where the targets are slow and the shots are close and precisely repeatable from station to station, unlike field shooting, where every shot is different. Moreover, many serious skeet shooters add weight to their guns to make them swing more smoothly and track more efficiently clear through the completion of the swing.
Please do not misunderstand me. I am not making a blanket condemnation of the 28 as a game gun. There are some people—but very few—-who can do deadly work with it, but they are the rare exceptions. I will give you some examples.
Back in 1993 or 1994—I forget which—I had the pleasure of shooting quail and chukars and Hungarian partridges and pheasants over pointing dogs in Idaho with General Norman Schwarzkopf, commander of US forces in Desert Storm. Gen. Schwarzkopf was known to be an excellent sporting clays shooter, but I was soon to see that he was also an excellent game shooter too, and with the 28 gauge, moreover. We shot a lot of birds in two days' time, mostly at close ranges, and all pointed by very stylish, elegant dogs. Using a sleek high-grade Beretta over-under, General Schwarzkopf put down virtually every bird he shot at.
Here's another example which I mentioned in a previous blog, namely, Serge Dompierre, a very successful Canadian businessman who used to own Los Chanares, the finest dove-shooting lodge in Argentina. Serge had a pair of Perazzi over-unders made up with 32" barrels bored full and extra full. Then he added weights in the buttstocks and forearms to bring the weight of the guns up to a perfectly balanced 8 pounds. He fired only Winchester 1 0z. loads in these guns. (He imported a shipping container of these loads!!) I observed him on many occasions doing some devastating shooting with these guns. As well he should! He used to shoot at least 10 boxes of shells at doves every day, day after day, week after week, year after year. On many an occasion I have seen him bring down high ducks that many men with 12 ga. guns would pass on.
My next example is Luis Brown. Luis is the scion of a wealthy Brazilian/American family who has been operating high-quality shoots for ducks, doves, decoyed pigeons, and partridges in Uruguay and Argentina for years. He is the first outfitter to start baiting for ducks in Argentina, and quickly earned the nickname, "The Master Baiter." Luis is a devotee of fine British shotguns. He regularly attends gun auctions in London and at the Gleneagles Hotel in Scotland. At one of those auctions, he fell in love with a terrific little Boss 28 ga. over-under, one of only about a half-dozen ever made. It was stocked with high-contrast Turkish walnut and impeccably engraved, and it just filled Luis with the lust of possession. He had to outbid a Saudi sheik to the tune of 75,000 pounds sterling to take home the gun.
He and I used to wander across the pampas for many an hour behind his elegant little Brittanies in quest of perdiz, or partridge, and he did deadly execution on those birds with that little gun. Then someone made him an offer for the gun that he couldn't refuse, and that was the end of that.
Finally, I mention Skip Hoagland, an American who organizes high-quality duck and dove and pigeon shoots in Argentina, and who has a specially weighted long-barrel over-under Beretta with extended choke tubes. He has done an awful lot of shooting with that gun, and can in a duck blind outshoot most me who are using a 12.
So there. The 28 ga. can do deadly work, but it has to be the right gun in the hands of the right man.
Stuart
Stuart Williams holds degrees from Yale and the University of California at Berkeley. He has made over 250 international big game and bird-hunting expeditions in more than 40 countries.
**This blog is an independent opinion and not necessarily the views of Harpole's Heartland Lodge.**
Interested in putting your 28 gauge to the test on pheasants and quail? Book an all-inclusive wingshooting trip to Orvis and Shooting Sportsman Endorsed Harpole's Heartland Lodge. Learn more here >>
Last Updated: May 8th, 2023