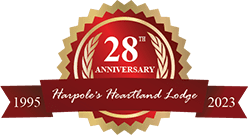 Upland Waterfowl Combo Hunts (Deer & Turkey)
Waterfowl/ Upland Combination Hunts in Illinois
September 6th, 2023 – Waterfowl/ Upland Hunting Lodge Update– "Now is the time to book your fall and winter waterfowl / upland combo hunt! We have limited spots available and are filling up quickly (this is one of our most popular packages for our wingshooters!) You can enjoy hunting a wide variety of duck and goose species for half the day and then pheasant and quail hunt the other half! This is an all-inclusive hunt package. Call 217-734-2526 or E-Mail Gary@HeartlandLodge.com to inquire about our combo hunts today!"
** 2023 Opening Weekend Duck Hunt or (Duck/ Upland Combo Hunt)! Limited Spots Available!! Click here for more details! >> **
---
An upland and waterfowl combo hunt at Heartland Lodge is a great hunt for those
looking to get plenty of wing shooting action. A hunter can experience phenomenal Illinois waterfowl hunting that could include species like canvasbacks, mallards, wood ducks, teal, Canada goose, specklebelly goose and snow goose over our flooded fields. We are one of the top waterfowl outfitters and duck lodges in the Midwest. After the morning hunt, head back to the lodge and enjoy a home cooked meal before heading to our upland game hunting area.
Our pheasant hunting and quail hunting is known to be the #1 quail & pheasant hunting lodge in Illinois. Our upland fields consist of native prairie grasses, thick drainages, and several acres of milo strips for additional cover and a fall/winter food source that provides excellent pheasant shooting and quail shooting opportunities. Heartland Lodge is the only Orvis endorsed lodge in Illinois.
Duck/ Upland Hunt Combo
We are the premier duck outfitter in the Midwest and are known to have one of the best duck hunting guide services available. Our professional duck guides are passionate about duck calling and decoy set up. Duck hunting along the Mississippi river corridor is an experience unlike any other! You can experience hunting a wide variety of ducks such as mallards, coots, teal, and canvasback. The other half of the day will be an action-packed upland hunt! Our upland guides will be sure to get you on high flying pheasants and fast flying quail! For more information on our duck hunts click here>>
Canada Goose/ Upland Hunt Combo
Why
go to Saskatchewan goose hunting when you can experience the same or better goose hunts right here in Illinois along the Mississippi flyway!? We offer goose hunting and outfitting opportunities along these historic migratory flyways. Our upland hunts are known for high flying, fast action quail and pheasant hunting! For more information on our Canada goose hunts click here>>
Snow Goose/ Upland Hunt Combo
From February 15th through March 25th is a great time to take advantage of our spring snow goose hunts. Our Illinois snow goose hunts take place along the Illinois and Mississippi river flyways. We have several thousand decoys, a heated pit and great snow goose hunting guides that will serve you a hot breakfast in the blind! For more information on our snow goose upland combination hunts, click here>>.
Be Sure To Sign Up To Our Email List To Receive Our Latest Upland/Waterfowl/Whitetail News & PROMOTIONS!
Turkey/ Upland Hunt Combo
Turkey hunting at Heartland is a favorite among hunters visiting the lodge. A perfect combination of hardwoods, CRP, and clover food plots create phenomenal turkey hunting opportunities. Our turkey season typically opens the first weekend of April (youth season) followed by a week break and then continuing through mid-May. We recommend our hunters to come in a few days early to upland hunt before turkey hunting. Our upland hunting season goes through April 15, which coincides with our youth turkey season, and usually the opening week of regular turkey season. Another option hunters have that hunt during turkey season is to head to the upland fields after a morning turkey hunt.
Our upland turkey combo hunts will typically be open the first two weeks of April. Call 217-734-2526 for more information on our upland turkey combination hunts.  To learn more about our Eastern turkey hunts click here>>
Deer/ Upland Hunt Combo
We are now offering a combination late season whitetail deer and upland hunt. We recommend splitting half of your time deer hunting and the other half upland or waterfowl hunting (i.e., 2 full days deer hunting, 2 full days upland hunting). Hunters can also upland hunt in the morning and whitetail hunt in the evening. An upland deer hunt combo hunt or a waterfowl deer hunt combo gives you a great variety of hunting action.  This is great for the hunting honeymoon couple that wants a variety of hunting opportunities at an affordable price.
Hunting deer during the late season is all about finding the food. Bucks can be very patternable during this time of year as they travel from bedding to feeding areas. Typically, during December and January, the temperatures drop and produce high quality evening sits from the stand. Bow hunters are now welcome to use crossbows while hunting deer in Illinois throughout the season.
Upland and Waterfowl hunts can also be added to any October or November deer hunt. The upland or waterfowl hunt needs to be before or after your deer hunting days during this time.
Go to our Late Season Whitetail Hunting page for more details.