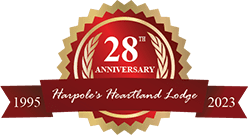 Illinois VS South Dakota Pheasant Hunting
In this State-to-State pheasant hunting comparison, we take an in-depth look at the different hunting style, habitat features and pros/cons for pheasant hunting in each state.
South Dakota Pheasant Hunting
South Dakota is well known for its pheasant hunting and for good reason. Thousands of acres of flat fields filled with pheasants makes hunting South Dakota a treat for any hunter. South Dakota's DNR is very involved in helping market pheasant hunting in the state and maintain a healthy population. Pheasant hunting is one of South Dakota's largest tourism income revenues. In case you didn't know, the pheasant is the state bird!
S.D. Hunting Trends
The most common style of hunting pheasants in South Dakota is by using flushing dogs with handlers who walk a field and "push" the birds to the other end. Waiting at the end are "blockers" and once the pheasant see the blockers they flush, and things can get pretty crazy for a few minutes. Sometimes multiple birds flush and the action can be fast and furious. The pros of hunting South Dakota are the number of birds found. There is no doubt you should be able to find plenty of birds. There are an array of different lodges and outfitters for pheasant hunting.
The cons are safety and the style of hunting. Having blockers and shooting over the heads of people, dogs, and their handlers can be risky at times, especially if there are inexperienced hunters in the group (there's typically at least one or two in every group). The style of hunting is an individual choice between hunters. Many do not like the style of pushing birds into blockers, while others find this fun and enjoyable.
South Dakota Weather
The weather in South Dakota is considered to be another con when compared to Illinois. South Dakota tends to have very extreme winters. Even in late October and November, the temperatures can be well below the freezing mark. South Dakota gets several more inches of snow when compared to Illinois. Consider the fact that S.D. is "wide open" with relatively few trees, a few inches of snow and wind can make for a brutal hunt! It's no wonder S.D. is the leading State in the nation for wind turbine power!
Generally speaking, South Dakota is less "industrialized" than Illinois. Internet access, phone service and even gas stations can be few and far between in rural South Dakota. That's not always necessarily a bad thing if you are looking to get away from it all though! Just make sure you bring some pocket change for guide tips and restaurants! Also, make sure you have a GPS or map in case your phone loses signal!
Illinois Pheasant Hunting
Illinois is commonly known as the nation's hotbed for producing giant whitetails. This is true; however, trophy whitetail habitat also includes many of the same attribute's pheasants require to flourish. Some of Illinois' best producing pheasant hunting habitat include fence rows, timber edges, gently rolling prairies and CRP fields. It's true the sheer number of wild pheasants in Illinois is less when compared to South Dakota. However, areas like West-Central Illinois have high numbers of upland game thanks to the extremely fertile ground and excellent habitat. Conservation groups have led the push to develop more and more successional habitat for nesting cover in this area creating phenomenal wingshooting opportunities.
Illinois Hunting Style
Illinois pheasant hunting style is much like hunting at your Uncle Charlie's farm in the Midwest when you were young. It tends to be a little more "relaxed" and focuses on dog work and having a controlled hunting experience. Pheasant hunts are mostly done behind some type of pointing dogs. These dogs go on point and the hunters either walk in and flush the birds, or a flushing dog is used. Since most of Illinois from the Central to Northern part have both pheasant and quail, you never know what might flush! The anticipation can be very exciting! (On rare occasion you may flush both at the same time, a.k.a. "the royal flush")
Hunting behind well trained pointing dogs is something we never get tired of here at Heartland Lodge. Watching them work the habitat and then lock on a bird adds another element to the entire pheasant hunting experience.
Illinois Weather
The weather tends to be warmer in Illinois when compared to South Dakota. With several shelter breaks and trees, hunters and pheasants alike can escape the brutal North winds. This not only makes for a more enjoyable hunting experience but easier on wintering game birds.
Phone service, gas stations and ATMs shouldn't be a problem to find in Illinois. At the Lodge, we are considered "rural Illinois" even though a Walmart and 10+ saloons/restaurants are within a 20-minute drive of the lodge! Note- If you are hunting at the lodge, we have you covered with some of the best homecooked meals you will ever eat so you won't have to worry about finding somewhere to eat!
Travel Advantages for Hunting Illinois
The final factor in your decision of which state to pheasant hunt is traveling to get there. If you live east of the Mississippi River, you can save up to a full day in travel each way when hunting Illinois. Your drive time will be cut down dramatically and if you decide to fly, St Louis airport is a scenic 1:45 minutes away from Heartland Lodge! There are smaller airports within half an hour of the lodge if you have access to a private plane.
Another advantage to hunting with us vs SD is that it is normally a direct flight into St. Louis, and you don't have to get on another smaller plane to yet another city. When going to SD many have to take two flights. One to get to Sioux Falls (or another larger city in a surrounding state that flies to small SD airports. Omaha etc.) A lot of the hunters then go to Pierre or maybe Chamberlain, it can be a major inconvenience packing gear, guns etc. Also, normally you have to get up early or arrive late (at Pierre) to catch incoming and outgoing flights out of Sioux Falls etc. airports. Chances are if you live on the West Coast, you are going to be flying into your destination. From the air, Illinois may only be a few minutes longer on the airplane when compared to S.D.
Also note, if you do not want to deal with the hassle of taking a firearm through an airport, Heartland Lodge offers a variety of rental shotguns. Ammunition is also sold at the lodge so you won't need to worry about packing that either. The hunting licenses needed to hunt quail and pheasant in Illinois are simple to purchase online too.
In Conclusion…
Great pheasant hunting can be found in both destinations. Find the right outfitter/lodge and I'm sure you'll have a great time.
If you are looking for a premier pheasant hunting lodge with luxury suites and cabins, gourmet meals, some of the best bird dogs and guides in the country, consider Harpole's Heartland Lodge for your next Pheasant Hunting Destination! We are the only lodge in Illinois that is Orvis and Shooting Sportsman Endorsed! Over the years, we have had many pheasant hunting groups switch from South Dakota to Illinois after they experienced everything that makes Heartland Lodge a one-of-kind pheasant hunting destination. Experience it for yourself this fall!
Last Updated: October 26th, 2023