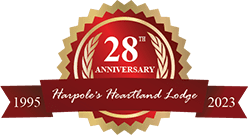 Sporting Clays Course in Illinois
New for this year! Rent a new 6 person Polaris Ranger to ride around the sporting clays course for only $25 per group!! Be sure to add a rental to enhance your next round of clays!
Rentals are subject to availability and can only be rented on the day your shooting (can't be reserved in advance). Heartland Lodge employee must drive Ranger at all times.
Heartland's fifteen-station sporting clays course is one of the finest shooting courses in the Midwest. This Illinois sporting clays course is located on 25 acres that surround the beautiful Heartland Lodge. This clays course will be one that you will want to shoot again and again. Heartland's Sporting Clays course was featured on the Outdoor Life Network show Pull.

Each shooting station will simulate different hunting situations. You will enjoy shooting an overhead Mallard flight, double rabbits racing across the field, springing teal, and many other exciting challenges!
No matter if you are a beginner or experienced shooter, you will enjoy your time on this scenic clays course. Heartland Lodge has gun rental and shells available in the pro shop. The course is easily accessible if you want to bring a golf cart or another utility vehicle to drive to each station. It is also easy to walk through as well. Your own personal and friendly trapper will escort you through the sporting clays course and will answer any questions you may have along the way while giving you some history of the area.
Corporate Sporting Clays Events
Corporate entertainment packages are available for any size of group. Our sporting clays course is an ideal way to reward employees and customers, create team-building experiences, and sharpen your shooting skills. A complete conference facility is also available. Our sporting clays course is a perfect place for your next outing.
Fundraiser Shoots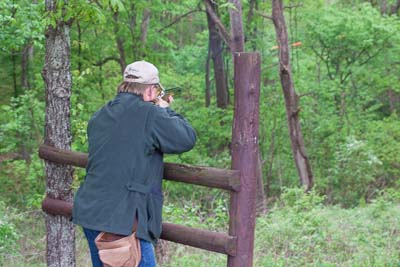 Many nonprofit organizations raise money by hosting a sporting clays "fun" shoot. A dinner, auction and other activities can be added to the event.
The Boy Scouts have successfully hosted a clays shoot at Heartland Lodge for the past 16 years. They raise over $20,000 each year at their sporting clays event.
Please call our office at 1-800-717-4868 or e-mail us at info@heartlandlodge.com for more information on hosting a fundraiser at Heartland Lodge.
Stay & Clays Package
Combining an overnight package along with a couple rounds of sporting clays is a perfect get-away. We are offering a "Heartland Stay & Clays Package." The package includes: 2 full rounds of clays and 2 meal packages for $208 to be added to any room reservation. (Meal package also include scenic hayride (In season), bonfire (In season), and hundreds of acres to enjoy!)
2 full rounds of clays and 2 meal packages for $208 to be added to any room reservation.
Please call in advance to make reservations for shooting our walk-through or traveling course. You will be glad that you did!