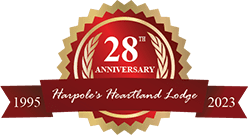 Corporate Upland, Waterfowl and Deer Hunt Retreat Packages
September 6th, 2023- Corporate Hunting Report 2023– "Now is the time to book your corporate upland, waterfowl or deer hunt for the upcoming season! Along with being an Orvis endorsed upland bird hunting lodge for over 25 years, we recently have been endorsed by Shooting Sportsman Magazine! Space is limited for this fall and winter, please give us a call today to reserve your corporate hunt before it's to late! Quincy, IL is very convenient to fly into if flying a private jet or plane. St Louis, MO is the best commercial option (only 80 miles away!). Give us a call today for more information about our corporate hunting retreats @ 217-734-2526 or E-mail Gary@HeartlandLodge.com."
Corporate Hunting Retreat Packages
If you are looking for a unique corporate hunting retreat, consider one of many Heartlands' corporate hunting packages. A corporate hunting retreat is sure to make a great experience that will always be remembered by your guests. With packages for large and small groups, Heartland Lodge is prepared to accommodate corporate hunting retreats of all kinds. Whether it be quail and pheasant hunting, waterfowl hunting, deer hunting, turkey hunting, or a combination of hunts your VIP guests or clientele will be impressed!
Individual conference facilities and conference rooms with full services are available. For a small group, you can buyout one of our lodges; two or three lodges can be booked for medium-sized groups; and all four lodges along with our new private cabins can be yours for larger group programs. During your complete buyout, you will have our staff and lodge(s) exclusive for your group. Several of our hunting corporate retreats, especially quail and pheasant hunters will shoot a round of clays on our 15 station sporting clays course. If you are looking for unique corporate hunting retreat ideas, this is it!
---
"I have been to a lot of hunting clubs, and I have to say this was one of the best places I have been. The people go above and beyond to take care of you and the food is amazing. Our guides were top notch and very social. Looking forward to booking another corporate event in the future. Brad our pheasant guide really made our hunt exciting…" Jason Cords, Dec. 2022
---
Corporate Quail & Pheasant Hunt Retreat Packages
Our Orvis-endorsed wing shooting lodge is one of the finest in the country and the only Illinois hunting lodge endorsed by Orvis. A corporate upland hunt is a great way to spend a day afield with clients and employees. After eating a homemade breakfast head to the upland fields for some fast action wingshooting! An upland hunting corporate package is a great way to entertain large numbers of guests with an unforgettable experience in the field.
Our upland fields consist of native prairie grasses, thick drainages, and several acres of food plots specifically for holding and nurturing our upland game birds. Our milo strips offer additional cover and a fall/winter food source that provides excellent pheasant and quail shooting opportunities. Hunt native bobwhite quail or fast flying pheasants on our thousands of acres of upland hunting fields.
For more information on our Corporate Pheasant & Quail Hunts click here>>
Waterfowl Hunting- Corporate Retreat Packages
There's nothing like enjoying the comradery and storytelling in our pit blinds with a group of friends. Enjoy a hot breakfast in our heated pits while hunting over our flooded corn, bean, and millet fields. Hunt a variety of species such as mallards, pintail, widgeon, gadwall, wood ducks, teal, snow geese, and Canadian geese. Guests are driven to within a short walking distance of our pits shortly before legal shooting hours.
For more information on our Corporate Waterfowl Hunts click here>>
Combo Hunting- Corporate Retreat Packages
A waterfowl and upland combo hunt at Heartland Lodge is a great way for hunters to get plenty of wingshooting action on a variety of birds. We typically waterfowl hunt in the mornings and then head to the upland fields after a hearty home cooked meal.
For more information on our Corporate Combo Hunts click here>>
Deer Hunting- Corporate Retreat Packages
If you are interested in a corporate deer hunting package, then Heartland Lodge has you covered. Deer camp at Heartland Lodge has a very special atmosphere filled with anticipation, excitement, and stories of previous years hunts. We can accommodate groups of up to 15 hunters. We're located in legendary Pike County, Illinois in between the fertile river drainages of the Mississippi and Illinois rivers. The food and habitat in our area could not be better. We manage approximately 5,000 acres of some of the best deer hunting properties in the nation. With a strict management program, we grow and hold some incredible deer on our properties year-round. A corporate deer hunting retreat is a great way to entertain a large group of various individuals that have or have not deer hunted before.
For more information on our Corporate Whitetail Hunts click here>>
Turkey Hunting- Corporate Retreat Packages
Our turkey hunting corporate package is ideal for a conference retreat that can enjoy a hunt in the morning and conference in the evening. In Illinois you can hunt turkeys until 1 PM. After coming back in from the field, enjoy a hearty lunch and have the rest of the evening off for relaxing or conferencing. We can accommodate up to eight turkey hunters a week. Turkey hunting is a great way to entertain a smaller group. Enjoy hunting the bluff country of Pike and Calhoun counties where an abundance of CRP fields mixed with clover food plots and hardwoods present ideal turkey hunting habitat for big Eastern turkeys.
For more information on our Corporate Turkey Hunts click here>>
Corporate Sporting Clays Shoot
Corporate entertainment packages are available for any size of group. Our sporting clays course is an ideal way to reward employees and customers, create team-building experiences, and sharpen your shooting skills. Many groups will shoot sporting clays before their first upland or waterfowl hunt. Our sporting clays course is a perfect place for your next outing!
For more information on our Corporate Sporting Clays Course click here>>