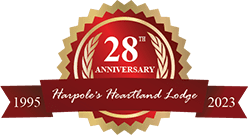 ATV/ UTV Riding Trails
OHV Park Hours/ Rules/ Info.
$39/day per unit – $15/day per unit for lodge guests (Save by staying overnight!)
Download/Print ATV Rules/Waiver from this page, sign in advance, turn in upon arrival (see below)
Download/Print ATV Trail Map from this page (see below)
No alcohol
Riding hours 9 AM – 5 PM
OHV stickers and parking passes are required. (OHV State stickers sold at lodge. $11 for IL residents/ $18 for non-residents)
ATV Riding Questions? Find answers to your questions on our ATV RIDING QUESTIONS & ANSWERS PAGE>>> or CALL 217-734-2526
Sign up for our ATV Park emails to be the FIRST to know about promotions, events, and special packages!
ATV trail riding has become the most popular activity at Heartland Lodge & Resort. This part of Illinois is unique in the scenery and rolling hills it offers. Nestled between the Mississippi and Illinois Rivers, the terrain surrounding Heartland Lodge provides some of the best ATV riding trails in Illinois and Missouri.
ATV Riding with Your Own Four-Wheeler, Side by Side or Dirt Bike
If you have your own ATV, UTV, or dirt bike, you are welcome to bring it. When staying overnight at one of the lodges or cabins, your day pass is $15. For guest not staying with us, the day pass is $39 per day, per machine. You will also need an Illinois OHV sticker for the ATV park (sold at the lodge.) $11 for Illinois residents, $18 for non-residents. What is truly unique about staying and riding your four-wheeler/ UTV at Heartland is that the comfort of your room is right on the
resort
where you will be riding! The ATV parks join the
lodges
where you will stay.
Our ATV park and lodges are quickly becoming a "vacation hot spot" for individuals, families and groups that are looking for a nice place to get away and have miles of trails to ride their four wheelers, UTVs and dirt bikes.
There is a special parking area for you to load and unload your four wheeler during your staying with us.
***SAVE TIME CHECKING-IN AND DOWNLOAD OUR ATV/UTV RULES & WAIVER FORM HERE>>>. ***
You can also view & download our ATV Trail Map. INCLUDES NEW 300 ACRE ADDITION!
View all our Lodges & Cabins.
UTV Rentals in Illinois
If you don't have an ATV, Heartland offers Polaris UTV's to ride! CLICK HERE FOR MORE INFORMATION ON OUR RENTAL UNITS>>. There is no better way to enjoy the beautiful countryside than an equally relaxing and exciting ride on a side by side. All of our rental units are automatic and easy to drive. There are plenty of riding trails for the beginner. You can spend hours riding the main trail that goes through-out the riding park. To rent a UTV, riders must be 18 yrs. of age or older. (Proof of age is required) We will have 2, 4, and 6 seated units available. All passengers must be 12 years old or older and be able to sit with backs against the seat, both feet flat on the floor and both hands on a passenger hand hold. A UTV Rules agreement & Damage Protection Plan must be signed by each renter/rider and by a guardian 18 yrs. of age or older. A $1,500 damage deposit is required by cash or credit card. The deposit is refunded if the unit is returned in the same condition as it was before it went out. All rentals will be available throughout the entire ATV Park. A $20 Damage Protection Plan is charged for each unit for damages over deposit. Damage deposit is kept for all damages regardless of the amount if any damages occur. If any ATV/UTV/OHV Rules are broken, Damage Protection Plan is VOID and renter is responsible for the full damage amount. CLICK HERE FOR MORE INFORMATION ON OUR RENTAL UNITS>>
Have questions? Go to ATV RIDING QUESTIONS & ANSWERS PAGE>>>
Please make sure to reserve an ATV in advance when making your reservations. Many times our rentals are sold out.
Want To Take a Virtual Tour of our ATV Park Right Now?
(Click on YouTube, then full screen to get the full affect.)
Video shows the main road & a timber trail. (Click on YouTube, then full screen to get the full affect.)
ATV Riding Trails Illinois

On your ride, you will enjoy seeing an abundance of wildlife, including Whitetail deer, turkey, quail, pheasants, and much more. The new OHV park has some of the most incredible views you will find in the Midwest. Heartland has miles of ATV riding trails on 1,200 rolling acres. You will ride through forest, creeks, prairies, and be in awe of the incredible outdoors that surrounds you.
There are trails in the timber for those advanced riders that enjoy a challenge. We have special "Mud Holes" for those that like it a little dirty. We have plenty of trails that are for beginners and those who just want to take it easy. Almost all of our trails are wide enough for UTVs (Side by Sides).
ATV trail riding with friends and family has become a tradition at Heartland. You can even have one of our lodges or cabins exclusively for your group. Lodge buy-outs have become very popular over the years with ATV riding groups. Friends and family can ride the ATV trails together and share good times that will last a lifetime.
Book a Lodge or Cabin Private for Your ATV Riding Group
Having an entire lodge or cabin just for your group of friends or family is a great way to enjoy the entire experience at the resort. Heartland is a very unique ATV riding park where you can stay in very nice accommodations right on the park! If you don't want an entire lodge or cabin, individual rooms can be reserved. You also receive a $24 discount per day for each unit on the ATV riding day pass when staying overnight.
Day Passes for ATV Trails
Day passes to the ATV park are available for those who just want to ride for the day. Unique Illinois ATV trails and parks are hard to find. You will want to return after experiencing our trails and beautiful resort. A day pass is
$39 per unit
, per day and allows you to ride both the original and new ATV park. You are required to have an Illinois OHV sticker (sold at the lodge.) The real value is spending the night in one of our
lodges or cabins.
You'll save $24 per riding day!
Other Information
Original Trails Closed: Oct. 16th- Dec. 25th 2023.
OHV Park Closed: Oct. 23rd-Nov 19th & Nov. 30th – Dec. 10th 2023 for annual trail maintenance and neighbor relations. (Closed Thanksgiving & Christmas Eve/Day)
All riders must check in at our Prairie Ridge Lodge before riding.
Save time checking-in and download our ATV Rules & Waiver Form.
Maps are provided of the ATV trails when checking in.
Lodging is available. Save $24 per day for each unit on the ATV riding pass when staying overnight. View Lodging Options>>
Bring extra gas and supplies.
There is a local car wash in Nebo and Pleasant Hill to wash off your bikes.
Other types of off-road vehicles and bikes are welcome. (Please double check when making reservations.)
Ice is available at the resort.
Soda machine is available to all riders.
Food vending machine is available to all riders.
All users of facilities and properties do so at their own risk.
All riders must sign a waiver and rules form.
All ATVs must be equipped with functioning brakes and muffler, with noise level not to exceed eight-six (86) dba. ATVs must be equipped with spark arrestor.
Have more questions? Click on the tab below to answers for frequently asked questions.