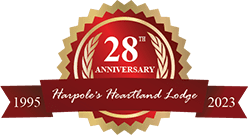 Begin planning your next Family Reunion at the Lodge!!
Family Reunion Destination Update "Now is the time to plan your next family reunion at Heartland Lodge!! We offer the perfect family getaway with several activities and amenities for families of all sizes! Get those vacation days in now and book Sunday-Thursday for special lodging rates! Please give us a call today for more information about hosting your next family reunion at the lodge at 217-734-2526. or E-Mail Office@HeartlandLodge.com for more details!"
Best Time for a Family Reunion?
As we all know, it is so very hard to get the family together for even a family dinner.  The kids are headed back to school, the holidays are fast approaching, and hunting season is about ready to start.  School activities, jobs and careers can easily put many miles between family members.  Let's face it – LIFE HAPPENS!  If this is the case in your family, have you ever thought about planning a family reunion?  A good, old-fashioned family reunion at Heartland Lodge cannot be beat!  Complete with grandparents, parents, kids, aunts, uncles and cousins – all gathered in one place for the chance to meet or reconnect with family is a great way to have a fun filled, memorable family reunion with activities and amenities for ALL age levels!
Family Reunion Activities include Horseback Trail Riding, 15-Station Sporting Clays Course, 1,200 ATV/ UTV Park (bring your own or rent one of ours!!), Paintballing, Fishing, Hiking Trails, Bonfire and Smore's and much more!! View Full List of Activities Here >>
Lodging Available for up to 75 guests! We offer three, 10,000 sq. ft lodges and five cabins! You can rent out one specific lodge or each individually! View Lodging Options Here >>
Planning a Family Reunion Trip
Family reunions can be just like anything else we attempt in life – there may NEVER be the perfect time to hold a reunion.  But the planning has to start somewhere.  Start the discussions with your family and then just DO IT!  Booking the date and location should be at the top of your list.  And once those two things are confirmed, the rest will really fall into place.  After my grandfather passed away several years ago, my mom and her siblings restored the family farmhouse, so for now, that is where our family heads whenever they get together.  But if we didn't have the farmhouse to use, I would strongly suggest a lodge buy-out at Harpole's Heartland Lodge.  Everyone in my family is aware of our history with Heartland so I don't think it would be hard to convince them to give it a try.
The Perfect Location for your Family and Friends!
But with any location, advance planning is key.  The article in Woman's Day suggested sending out invitations at least six months in advance – almost like saving the date for a wedding.  So now is the time to start planning next year's family get-together and will ensure that the lodge will have room available for your group.  This will allow more family members to plan on attending and you know what they say – the more the merrier!  This also gives guests the time to gather any family photographs or family documents (birth certificates, marriage licenses, etc.) that they may want to share.
Family Reunion Activities and Tips!
Do you have a family member or relative that enjoys genealogy?  Has someone already created your family tree and researched historical information on your family, including your ancestors?  Then plan a genealogy-themed reunion, learn about the past generations of your family and use today's technology to pass it along to future generations.
Now a genealogy-themed reunion is not the only theme for a family reunion but it's a great place to start if no one has ever researched your family's ancestry.  Along with the invitations, you will want to provide your guests with a small list of things they may want to bring and share – old family photographs, copies of documents such as birth and death certificates, marriage licenses, property deeds, etc.  If you want to get a jump-start on compiling this information, then have them e-mail or mail it to you.
Once you've bought-out the lodges for you next family reunion and sent the invitations, there are a few things you'll want to pick up and have ready but then the fun can begin!  If you've asked guests to bring family photographs, then set up a computer and scanner – scan the photos and put them on an SD card to give to everyone.  Online photo sharing is a big trend right now so you could even consider setting up an online photo album for guests who are techno-savvy. If an online album doesn't work for everyone, consider putting together a small photo album or picture book for him or her.
Fun Reunion Ideas for Everyone
Are you always asking someone for his or her favorite recipe?  Why not have your guests bring a copy of the recipe for their favorite family dish, make enough copies to staple together and send each person (or family) home with a family cookbook filled with family favorites?  I like to see family recipes in the handwriting of the person they are coming from, but typewritten copies work just as well.  Take it one step further and contact a company that will professionally print your cookbook for you!  What an awesome way to honor all those wonderful cooks in your family – your very own FAMILY COOKBOOK!
While you're out gathering up things for your reunion, buy a wall calendar so everyone can fill in their birthday or anniversary.  Again, you can set up a shared online calendar to keep everyone informed of those very important dates.  As kids will be a big part of your family's future, we have ways to include them as well.  Find a map of your state, country or world (depending on how far your family is spread) and let the kids mark each relative's hometown with a pushpin.  Set up a kids' table with paper and coloring supplies – ask them to design a family crest.  I am amazed at how creative kids can be.  Maybe the prize could be using the family crest on the next invitation or framing it as a traveling gift – the possibilities are endless!
But what about those family members who are unable to attend – even with advanced notice?  Have a video chat with them via Skype – you can even include more than one family member through Skype.  When we didn't have Skype available, we've even just gotten them on the cell phone so they could be a part of fun!
Don't Forget the Pictures!
Whether you have everyone in attendance or some who can't make it, record the festivities to share.  Take lots of pictures (I am very familiar with this option), both group shots as well as candid's (sometimes the best).  Get everyone together for a huge family picture and then everyone can use it as their Christmas card.  As your little one is asking Grandpa about the 'good ole days', record the conversation.  We've even gone so far as to record favorite memories on a camera using a tripod.  Try something different each year and find out what works for you!
When I think of my family getting together at someone's house, my mom and aunts usually spend most of their time in the kitchen – cooking and cleaning.  I know it gives them a chance to talk but really, what fun is working the whole time?  At least with a lodge buy-out, your breakfasts and dinners are prepared for you (and there are NO dishes to do).  You and your family will also be able to enjoy all the other amenities and activities the lodge has to offer – horseback riding, ATV trails, Sporting Clays, bird watching, sunset hayride and bonfire with s'mores.  This and so much more all in one location!  I can see it now – the musician in your family brings a guitar or harmonica and sits on the wrap-around deck while providing entertainment for the rest of the family.  You could even have someone write your very own family reunion song.  Give copies of the "Family Reunion" lyrics to your guests for a campfire sing-along!
But two of the most important things about your reunion – take LOTS of photographs and HAVE FUN!
Have you had a family reunion at Heartland?  We would love to hear about your experience and YOUR favorite memory!
Lori Biehl
**Call the lodge today at 217-734-2526 to inquire about hosting your next family retreat at the lodge!
Last Updated: December 27th, 2022