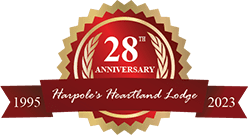 Guided Mississippi River Catfish Trips
Guided Fishing Excursions! New Activity Starting Spring 2022!!

Fish the majestic Mississippi with Captain Catfish! Enjoy a full or half day fishing on the same river Tom Sawyer and Huckleberry Finn explored. The Mississippi River is known to produce some of the best catfishing in the world!
On your half day or full day fishing trip, you will have the opportunity to catch a variety of catfish species! Catfish species you could catch include the legendary flathead (known for their pole-breaking fights!), channel cat, blue cat and yellow-bellies! Our fish captain, aka "Captain Catfish", has fished the Mississippi River for decades! He knows the expansive river like the back of his hand and has all the expertise and equipment to help you land a trophy catfish!
*The world record catfish was caught just downstream of the lodge! It weighed in at 124 pounds!!
"I have been on guided fishing trips in Alaska, Canada to Florida and many places in-between. When Captain Catfish took my Dad and I fishing on the beautiful Mississippi River it was one of the best fishing experiences of my life."
– Gary Harpole
---
Guided Catfishing Trip Rates
$200/each – Half Day (4 Hours) – $400 Minimum
$400/each – Full Day (8 Hours) – $800 Minimum
3 Maximum Number of Fisherman
14 and under $50 half day / $100 full day with two paying adults.
*For full day fishing trips, you can provide your own lunch, or the lodge will make you a sack lunch for $25/ each. Includes a drink. Guided fishing available from April to the third weekend of October.
*Fishing trips include poles and bait. MUST BE BOOKED IN ADVANCE.
To book a guided fishing trip, please give the lodge a call at 217-734-2526 or Email- Gary@HeartlandLodge.com
*If the river is high, we may take you to an alternative location.
---
Fishing Ponds at Heartland Lodge
There are four fishing ponds located on the OHV park for guest to enjoy. Enjoy fishing for largemouth bass, crappie, bluegill and an occasional catfish all while enjoy the scenic rolling hardwoods and meadows around the ponds that are home to a variety of wildlife including eagles, ospreys, owls, hawks, deer, turkey and much more!
Fishing is all catch and release for these four ponds. All ponds are not easily accessible by walking. The use of an ATV or UTV is recommended. A state OHV sticker and ATV day pass are required to access the OHV park. Both are sold at Heartland Lodge and are also included in our rental sided by sides. You will need to purchase an Illinois fishing license to fish our ponds. You can purchase these licenses online at the Illinois DNR Website Here>>.  We do not allow any type of watercraft or swimming in any of our ponds.
Red Crow Pond (Area D)
This pond is close to 5 acres and offers phenomenal crappie and largemouth bass fishing opportunities. This pond offers great fishing right off the bank! Shade can always be found along the Southern bank of this pond as massive hardwoods help to keep you cool once the temperatures begin to warm. The small island in the middle of this pond offer great fish habitat and make for a classic spot to throw a top water lure as largemouth bass seem to like to hang out around the overhanging limbs coming from the trees on the island. One of the biggest bass caught from this farm was almost 8 pounds!
Back Pond (Area E)
Although this may be the smallest of the ponds, do not overlook this great fishing honey hole! With great edge habitat all the way around this pond, including an island, old dock and an abandoned bridge leading to the island, this pond can be a great test to your casting abilities as you navigate around the fishing structures in the pond.
Otter Lake (Area F)
This may be the most scenic of all the ponds! At a little over 4 aces, this pond not only has beautiful views but great fishing as well! Largemouth bass, crappie, bluegill and an occasional catfish can be caught in this pond. Great fishing from the bank on all but a small section of the Western side. Otter lake has some phenomenal bluegill fishing as well with bigger than your hand sized bluegill!
Little Crow Pond (Area F)
This pond is right next to the Red Crow Pond. It also provides great fishing opportunities and a nice place to hang out under the pavilion. This pond is great for catching several small-medium sized largemouth bass.
Recommended Lures/ Bait For Fishing Ponds
You can catch fish in our ponds with a variety of lures but here's a few we recommend if you are targeting a specific species.
Bluegill- Night crawlers, crickets, red worms, wax worms and small spinnerbaits
Crappie- Small spinnerbaits like rooster-tails, beetle-spinners or small jigs
Largemouth Bass- Plastic worms, crank baits, spinnerbaits, jigs, hula poppers, artificial top water frogs or mice
Catfish- Night crawlers, crayfish, minnows, chicken livers and stink bait
Looking To Access Our Fishing Ponds Without Bringing A UTV/ATV?
If you are not bringing your own ATV/UTV you can rent one of our rental units! See below:
Polaris Rental Rates:
Dates Available: May - Sept
(2 Available in April)
Fri - Sun
Mon-Thurs
2-Seated Polaris (2 Available)
4-Seated Polaris (2 Available)
6-Seated Polaris (2 Available)
2 Hours- $299
4 Hours- $499
7 Hours- $599
$10 per rider after 2 riders
2 Hours- $259
4 Hours- $459
7 Hours- $559
$10 per rider after 2 riders
Must be 18 years old to drive
12 years old to ride as a passenger
Damage Deposit $1,500/ Machine

$25 Damage Waiver Protection/ Machine
$25 Damage Waiver Protection/ Machine
Pittsfield Lake – A Hidden Jewel! (Only 17 miles from the lodge!)
You can take a lunch and go for a beautiful picnic; this lake is even great for fishing. Enjoy this 200-acre lake surrounded by 480 acres of recreational land that the public can use. This lake has great crappie fishing in the spring and is also stocked with Bass, Bluegill, Walleye, and Stripers. Pittsfield City Lake | City of Pittsfield (pittsfieldil.org)
Fishing at Pittsfield Lake is self-guided, so bring your fishing poles and tackle. There is a bait shop in Pittsfield.