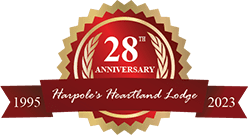 ATV Park & Trails in Illinois
OHV Park Hours/ Rules/ Info.
Original Trails Closed: Oct. 16th- Dec. 25th 2023.
OHV Park Closed: Oct. 23rd-Nov 19th & Nov. 30th – Dec. 10th 2023 for annual trail maintenance and neighbor relations. (Closed Thanksgiving & Christmas Eve/Day)
$39/day per unit – $15/day per unit for lodge guests (Save by staying overnight!)
Download/Print ATV Rules/Waiver from this page, sign in advance, turn in upon arrival (see below)
Download/Print ATV Trail Map from this page (see below)
No alcohol
Riding hours 9 AM – 5 PM
OHV stickers and parking passes are required. (OHV State stickers sold at lodge. $11 for IL residents/ $18 for non-residents)
ATV Riding Questions? Find answers to your questions on our ATV RIDING QUESTIONS & ANSWERS PAGE>>> or CALL 217-734-2526
Enjoy our newest addition to Illinois largest ATV park this year! This new section to our park includes 2 nice fishing ponds, creek beds, rolling hardwood ridges, ample wildlife viewing opportunities, morel mushroom hunting and phenomenal riding for experienced and new riders alike!
Polaris Rental Rates
Dates Available: May - Sept
(2 Available in April)
Fri - Sun
Mon-Thurs
2-Seated Polaris (2 Available)
4-Seated Polaris (2 Available)
6-Seated Polaris (2 Available)
2 Hours- $299
4 Hours- $499
7 Hours- $599
$10 per rider after 2 riders
2 Hours- $259
4 Hours- $459
7 Hours- $559
$10 per rider after 2 riders
Must be 18 years old to drive
12 years old to ride as a passenger
Damage Deposit $1,500/ Machine

$25 Damage Waiver Protection/ Machine
$25 Damage Waiver Protection/ Machine
Heartland Lodge is home to Illinois' biggest and best ATV trails and park! With over 1,200 acres and 60+ miles of ATV trails, Heartland Lodge's ATV park has something to offer everyone, from beginners to experienced ATV riders. Unlike most of Illinois, Heartland's ATV park consists of a wide variety of up and down terrain that makes for a beautiful setting while riding our ATV trails. Our ATV park is one of the best places to ride ATVs throughout the entire Midwest!
Sign up for our ATV Park emails to be the FIRST to know about promotions, events, and special packages!
ATV Park in Illinois
In our ATV park, you will ride through rolling forest, creeks, prairies, and be in awe of the incredible outdoors that surrounds you! ATV trail riding with friends and family has become a tradition at Heartland Lodge. One of the biggest differences between our ATV park and others in the Midwest is that we have 5-star accommodations, lodging, and a made-from-scratch meals packages! Visit our main ATV Park & Trails page for more information on what we have to offer! We also offer Rental ATVs for those who don't have their own!
ATV riding questions? Visit our ATV FAQ Page.>>
ATV Park & Trails With Lodging
Over the years, many groups of ATV riders make an annual ATV trip to Heartland Lodge and book an entire lodge or cabin.
Having an entire lodge or cabin just for your group of friends or family is a great way to enjoy the entire experience at our ATV resort. You don't have to rent out an entire lodge or cabin though – you can reserve individual rooms as well! You will also receive a $20 per day discount on the ATV riding day pass when staying overnight. View all of our different lodging options.
Our ATV park and trails have quickly become an "ATV vacation" hotspot in Illinois and throughout the entire Midwest. For more information on riding our ATV trails, go to our main ATV trails and park page.
Check out our ATV Trails Map.>>