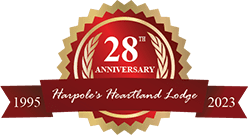 ATV Riding Q&A
What days and months are you open?
We are open seven days a week. The Original ATV Park closes after the third weekend of October and opens again after Christmas. The OHV Park is Closed: Oct. 30th-Nov 21st & Nov. 29th-Dec.12th
Original ATV Park is open all year besides these dates: Monday after third weekend in October through Christmas day.
What are the ATV Park hours?
The park is open 9:00am – 5:00pm.
Is Lodging Available?
Yes, we have options for everyone! You save $20 per day on each ATV/UTV riding pass when staying overnight!

Original Lodge –  This Lodge is a favorite with ATV riders and groups. (13 bedrooms – Accommodates 1 – 28 guests)

Sunset Valley Lodge – This Lodge is also very popular with ATV rider and groups.  (7 bedrooms & suites – Accommodates 1 – 16 guests)

Heavenly View Cabin – The Cabin is ideal for groups of 4-10 guests. (4 bedrooms – Accommodates 1 – 10 guests. Located 5 miles from ATV park. Very private & secluded)

Private Luxury Cabins– These cabins are very nice and romantic! ( 1 bedroom – Accommodates 1 – 4 guests. Two of the four cabins have full out sofas.)

Prairie Ridge Lodge – This lodge features 7 Luxury Suites with fireplaces and whirlpool tubs! ( 7 Luxury Suites – Accommodates 1 – 14 guests)
Each lodge or cabin besides Heavenly View can either be booked by the room or the entire lodge/cabin. Heavenly View and the Private Luxury Cabins are booked by the entire cabin only.

The great thing about renting a room is you save $20 per day on each ATV/UTV riding pass! If you have two units and ride for two days that is an $80 savings!
What is the difference between the Original & New ATV parks?
The parks connect so you can ride both. There are three different types of riding. The Original Park has more challenging timber trials for advanced riders along with easier trails out of the timber for beginners. The new park has an area that is more open and another area that is very scenic with views overlooking the Mississippi river bottoms. The new park has trails for all skill levels.
How many miles of trails do each park have?
We estimate the Original Park has around 30 miles of trails and the new OHV park has around 50 miles of trails.
Where do we park our ATVs when staying at the lodges?
There is a designated parking area close to the Prairie Ridge and Original Lodges. There is also another designated parking area close to Sunset Valley Lodge. Both areas are within a short walking distance. We ask that you do not bring ATVs closer to the lodges out of respect for other guests.
Do we have to wear a helmet?
Helmets meeting or exceeding U.S. Department of Transportation or ANSI Z90-1 certification must be worn at all times when riding Lodge rented ATVs. The use of a helmet while riding guest ATVs is strongly recommended and encouraged.
Can we ride double?
All Lodge rented UTV's must be 18 years or older to drive. All riders must be 12 years or older and able to sit with backs against the seat, both feet flat on the floor and both hands on a passenger hand hold. Two riders are permitted on guest ATVs consistent with the ATV manufacturer's safety guidelines, instructions, and restrictions.
Do we have to have flags on our ATVs?
We do not require flags but recommend them.
Do I need an Illinois OHV sticker?
Not for the original ATV Park but you will need one for the new OHV Park. The reason is because the new OHV Park was purchased with assistance from the IDNR. OHV stickers are good for a year and expire on March 31st of each year. The OHV sticker is good for all Illinois OHV parks that require a sticker. We sell the OHV sticker at the lodge. They are $11 for IL residents and $18 for non-residents.
Are there any restrictions on ATVs or UTVs?
All ATVs must be equipped with functioning brakes and muffler, with noise level not to exceed eight-six (86) dba. ATVs must be equipped with spark arrestor.
I am staying at Heavenly View cabin can I leave my bikes in the ATV parking area?
Yes, you are welcome to leave your bikes in our ATV parking area.
Can I ride my ATV on the county road between lodges?
No, it is illegal to do so and is strictly enforced.
Do I have to sign a rules and waiver form?
Yes, everyone must sign our rules and waiver form. Anyone under 18 must have a legal guardian sign with them. You can print our rules and waiver from our ATV page. All users of facilities and properties do so at their own risk.
Can I bring my Side by Side (UTV)?
Yes, most all of our trails are wide enough for Side by Sides.
Can I bring my dirt bike?
Yes, dirt bikes are welcome.
Do you sell gas and supplies?
No, please bring your own. There is a gas station about 7 miles away.
Do you have an area to wash our ATVs?
No, but there is a local car wash in Pleasant Hill and Nebo. Both are close to the resort.
Do you have food, beverages and ice?
We have a "Snack Shack" that has vending machines for snacks, beverages and ice.
How old do I need to be to rent an UTV?
You must be 18yrs old and have a valid driver's license.
When renting the lodges ATVS can we ride anywhere within the park?
Yes unless the trails are wet, then we do not allow the rental machines to ride in the timber trails.
When renting the lodges ATVS, do you require a deposit?
Yes, a $1,500 deposit is required per machine. The deposit is refunded if the UTV is returned in the same condition as it was before it went out.
Do we have to make reservations to ride the park?
No, the new OHV park should always be open except for the times closed mentioned above. Reservations are recommended when renting our UTVs.
How old do you have to be to ride your own ATV?
While we do not have an age restriction when bringing your own ATV's, we recommend the manufacture's recommend age limit for each ATV and consistent with the ATV manufacturer's safety guidelines, instructions, and restrictions.
Do you allow alcohol and smoking on the trails?
Operation of an ATV while under the influence of alcohol or drugs is prohibited on the Lodge property. Alcohol is not permitted on the ATV trails. Smoking is allowed but please DO NOT LITTER. Place all trash and CIGARETTE BUTTS in trash containers located throughout the Lodge property
If we get stuck on the trails do you have someone that can help get us out?
Yes, we charge $25 per hour to help with any service calls.