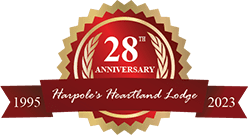 ATV Trail Riding Vacations & Packages
The Perfect Christmas Gift Idea! A Heartland Lodge ATV Day Pass! Purchase a gift certificate for the exact price here>> This is the perfect Christmas stocking stuffer that your friends and family will surely enjoy!
Christmas Promotion: Purchase an ATV Day Pass for Christmas and we will make it good December 26th, 2023 through March 31st 2025!!
OHV Park Hours/ Rules/ Info.
Original Trails Closed: Oct. 16th- Dec. 25th 2023.
OHV Park Closed: Oct. 23rd-Nov 19th & Nov. 30th – Dec. 10th 2023 for annual trail maintenance and neighbor relations. (Closed Thanksgiving & Christmas Eve/Day)
$39/day per unit – $15/day per unit for lodge guests (Save by staying overnight!)
Download/Print ATV Rules/Waiver from this page, sign in advance, turn in upon arrival (see below)
Download/Print ATV Trail Map from this page (see below)
No alcohol
Riding hours 9 AM – 5 PM
OHV stickers and parking passes are required. (OHV State stickers sold at lodge. $11 for IL residents/ $18 for non-residents)
ATV Riding Questions? Find answers to your questions on our ATV RIDING QUESTIONS & ANSWERS PAGE>>> or CALL 217-734-2526
Enjoy our newest addition to Illinois largest ATV park this year! This new section to our park includes 2 nice fishing ponds (4 total fishing ponds across the entire park), creek beds, rolling hardwood ridges, ample wildlife viewing opportunities, morel mushroom hunting and phenomenal riding for experienced and new riders alike!
Polaris Rental Rates
Dates Available: May - Sept
(2 Available in April)
Fri - Sun
Mon-Thurs
2-Seated Polaris (2 Available)
4-Seated Polaris (2 Available)
6-Seated Polaris (2 Available)
2 Hours- $299
4 Hours- $499
7 Hours- $599
$10 per rider after 2 riders
2 Hours- $259
4 Hours- $459
7 Hours- $559
$10 per rider after 2 riders
Must be 18 years old to drive
12 years old to ride as a passenger
Damage Deposit $1,500/ Machine

$25 Damage Waiver Protection/ Machine
$25 Damage Waiver Protection/ Machine
Heartland Lodge's expansive ATV park and trails has quickly become one of the Midwest's favorite ATV trail riding vacation locations! With vacation packages for single riders, families, and large groups Heartland's ATV trail riding park has a lot to offer for those looking to experience the best ATV vacation! With over 60 miles of ATV trail riding, 5 star lodging, homecooked meals, along with many other activities and local attractions, Heartland Lodge is the #1 ATV vacation destination across the Midwest.
Sign up for our ATV Park emails to be the FIRST to know about promotions, events, and special packages!
ATV Vacation Packages in Illinois
We offer several different ATV vacation trail riding packages. If you want to ride your ATV basically right up to the lodge or cabin you are staying at or want to rent out an entire lodge or cabin for a friends and family ATV vacation, we have that option as well! (Tip: Have the trails to yourself when planning your ATV vacation Monday -Thursday) We offer several different activities and amenities you can do while staying with us during your ATV vacation.
Activities offered at the lodge include:
Check out the available packages below for our different ATV lodging packages. To visit our main ATV park and trails page Click Here>>. Visit our ATV FAQ Page for common questions about our ATV trail riding park.
Large Family & Group ATV Riding Vacation Package
For a large family or group ATV trail riding vacation getaway, we have several different lodging packages. For a large group, we recommend renting out an entire lodge or cabin. Below are some of the different lodging options for buyouts or individual rooms.
Sunset Valley Lodge- Great for Large Family & Group ATV Vacations
Sunset Valley. The name of this lodge says it all. The view from the expansive rear deck as the sun sets over the horizon of the Mississippi River bluffs will take your breath away. This 10,180 square foot luxury lodge features seven suites and rooms. This lodge has a great outdoor entertainment area along with a game room downstairs. Perfect for a ATV riders' vacation.  ATV riders can walk out of the lodge and right onto our ATV trail riding area. Guest can park their ATV's in a designated parking, just a short walk from the Lodge.
Prairie Ridge Lodge – Luxury Suites with Hot Tubs and Fireplaces
Prairie Ridge Lodge, named after the prairie grasses that surround the resort, is also known as our luxury Lodge. Prairie Ridge is located within walking distance of our ATV parking area. This Lodge has over 10,000 square feet and features seven luxury suites. All luxury suites, each decorated to its own theme, feature an ultra-comfy, king-size, triple-sheeted canopy bed, private bath with Whirlpool, fireplace, daybed, comfy sitting area, mini-refrigerator and direct access to the expansive wrap-around decks. A Recreation Room, Dining Hall and easy access to our ATV trails make this luxury lodge perfect for your ATV group.
The Original Lodge- Great for Big ATV Groups
The Original Lodge is full of tradition and memories! This cozy lodge was the first lodge built at Heartland Lodge and has become one of the favorites among guests who visit each year. The Original Lodge is located within walking distance of our ATV parking area. At 9,500 square feet, it features eleven regular rooms, the Angler Room and the Whitetail Suite for thirteen total rooms. An incredible Great Room (where many of our spectacular photos are taken), Recreation Room, and front and back decks provide the perfect Illinois ATV vacation lodge rental for those looking for a great value and larger groups.
Luxury ATV Cabins -With Fireplace and Hot Tub!
Private Luxury Cabins
Enjoy a private luxury cabin that was built with ATV riding couples in mind. Each romantic cabin is decorated with its own unique theme. All cabins are carefully crafted with knotty pine and cedar walls, fifteen-foot vaulted ceilings, hand-carved Old Hickory furniture, fixtures and appliances. Each cabin with hot tub and fireplace also features an ultra-comfy, king-size bed, large 4K HD television with 4K Blu-ray player, relaxing private deck with barbeque grill, kitchen, and private fire pit to roast marshmallows or to make your own s'mores. When staying at these ATV cabins, guest can access the main ATV trail riding areas from the cabin parking area.
More information on Private Luxury Cabins
Secluded ATV Cabin – Perfect for Two – Ten People
Heavenly View is a luxury cabin with views that will take your breath away! Nestled near the top of the Mississippi River bluff, this cabin provides amazing views of the Mississippi River valley and the surrounding property. The cabin sits on 50 private acres which you can enjoy from the covered patios and screened-in porch that adjoin three sides of the cabin. Wake up in the morning with a cup of coffee and step outside to listen to the wild turkeys gobble around you or watch the whitetail deer feed in the meadow at the bottom of the valley. Savor the sunset and its beautiful colors across the Missouri hills. This cabin sits approximately 5 miles from our main ATV trailing riding park. ATV groups that rent out this cabin will typically leave their ATV's at our main parking area on our ATV park.
More information on Heavenly View Cabin
Private ATV Group Cabin – Perfect for Two – Eight Guests
Quail Ridge Cabin – This quintessential cabin is located a few miles from the main resort on a quiet, dead-end road. It sits atop a beautiful knob overlooking gently rolling meadows, agriculture fields and forest. It offers 4-bedrooms, a fully equipped kitchen, large dining room and outdoor sitting area with a picturesque view. Perfect for a group of friends and family to enjoy!
Private Cabin ATV Trail Riding Vacation Package
If you're an ATV rider looking for a secluded cabin or private luxury cabin for your ATV trail riding vacation, we have a package available for you! These cabin packages are great for those looking to have a more private and secluded ATV vacation. When staying in these cabins, we offer all the same activities and amenities besides the meal plan option. These cabins do have their own kitchens!
ATV Trail Riding Park Main Page>>
---
ATV Vacation Ideas
While you will probably want to spend most of your vacation riding our ATV trials, you may want to venture out and enjoy all the Local Attractions that are within a short drive from the resort. Hannibal Missouri (Home of Mark Twain), Springfield Illinois (Home of Abe Lincoln), Hartford Illinois & St. Charles Missouri (Lewis & Clark Starting Locations) along with Pike and Calhoun Counties where Heartland Lodge is located, provide plenty of opportunities for site seeing, fun activities, shopping and more!