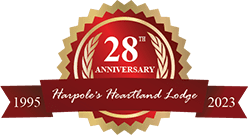 ATV Rentals and Trails in Illinois
Winter OHV Park Hours/ Rules/ Info.
$39/day per unit – $15/day per unit for lodge guests (Save by staying overnight!)
Download/Print ATV Rules/Waiver from this page, sign in advance, turn in upon arrival (see below)
Download/Print ATV Trail Map from this page (see below)
No alcohol
Riding hours 9 AM – 5 PM
OHV stickers and parking passes are required. (OHV State stickers sold at lodge. $11 for IL residents/ $18 for non-residents)
ATV Riding Questions? Find answers to your questions on our ATV RIDING QUESTIONS & ANSWERS PAGE>>> or CALL 217-734-2526
Rental UTV's in Illinois and Rental Rates
Heartland Lodge offers side by side rentals (UTV) at our ATV trails and park in Illinois. There isn't a better way to enjoy our beautiful rolling countryside than taking an equally relaxing and exciting ride on our rental ATVs!
You can spend hours riding the main trail that goes throughout the ATV riding park. We have several miles of trails on our main ATV park open for our rental ATV riders. All of our rental units are automatic and easy to operate. There are plenty of riding trails for the beginners and inexperienced ATV riders to enjoy.
NEW 2023 POLARIS UNITS AVAILABLE TO RENT!
Dates Available: May - Sept
(2 Available in April)
Fri - Sun
Mon-Thurs
2-Seated Polaris (2 Available)
4-Seated Polaris (2 Available)
6-Seated Polaris (2 Available)
2 Hours- $299
4 Hours- $499
7 Hours- $599
$10 per rider after 2 riders
2 Hours- $259
4 Hours- $459
7 Hours- $559
$10 per rider after 2 riders
Must be 18 years old to drive
12 years old to ride as a passenger
Damage Deposit $1,500/ Machine

$25 Damage Waiver Protection/ Machine
$25 Damage Waiver Protection/ Machine
Sign up for our ATV Park emails to be the FIRST to know about promotions, events, and special packages!

To view ATV rental rates, scroll down to the bottom of this page. Call 217-734-2526 to make an ATV rental reservation today!
Rental ATV Policies
To rent a unit, you must be 18 yrs. of age or older (proof of age is required.) Two people, per Polaris General allowed. Six people per Polaris Ranger allowed. All passengers on RZR only must be 12 years old or older and be able to sit with backs against the seat, both feet flat on the floor and both hands on a passenger hand hold. An ATV/UTV/OHV Rules Agreement & Damage Protection Plan must be signed by each renter/rider and by a guardian 18 yrs. of age or older for those under 18. All passengers and drivers must have eye protection on while operating machines.
A $1,500 damage deposit is required by cash or credit card per rental unit. The deposit is refunded if the unit is returned in the same condition as it was before it went out. If any ATV/UTV/OHV Rules are broken, Damage Protection Plan is VOID and renter is responsible for the full damage amount.
For your safety rentals are weather permitting and not allowed in the timber trails. If we have to cancel your rental because of weather, we will send you a check for 100% refund.
Have questions? Go to ATV RIDING QUESTIONS & ANSWERS PAGE.>>>
Please make sure to reserve an ATV rental in advance when making your reservations. Many times our rentals are sold out. Call 1-800-717-4868 to make an ATV rental reservation.
Rental ATV Trails with Lodging in Illinois
Heartland Lodge offers an array of different lodging options for our ATV rental riders. We have private cabins, luxurious suites, homecooked meals and much more to offer when you rent an ATV and stay!
To view all of our different lodging options, Click Here>>
Rental ATV Riding Trails & Other Activities Available
When coming to Heartland Lodge to rent ATVs you also have several other Activities and Amenities available to you and your guest! We offer horseback riding, sporting clays, fishing, guided hunts, pistol range, hayrides, bonfires, hiking, bike riding, and over 1,200 acres of trails, ponds and unmatched scenic beauty for you to explore!
Rent one of our side by sides and spend the day fishing all four of our ponds! We have two and six seater units available to rent. Perfect for couples or the entire family! (Fishing equipment not included)
Cost
Lodge Guest
Horseback Riding
$49/Hour
$49/Hour
Romantic Horseback Ride (For Two) More Info
$240/Couple
$240/Couple
Romantic Food Basket (Includes Souvenir Wine Glasses.) (Basket not Included)
$60
$60
Day Pass with own ATV
$39/Daily
$15/Daily
Sporting Clays - 15 Station
$49/100
$49/100
$39/50
$39/50
Sporting Clays - Gun Rental (If Needed)
$30/Person
$30/Person
Sporting Clays -2nd Person Sharing Gun. (1 share per gun)
$20/2nd Person
$20/2nd Person
Guided Catfishing Excursions
$200/each – Half Day (4 Hours) – $400 Minimum

$400/each – Full Day (8 Hours) – $800 Minimum

3 Maximum Number of Fisherman

14 and under $50 half day / $100 full day with two paying adults.
$200/each – Half Day (4 Hours) – $400 Minimum

$400/each – Full Day (8 Hours) – $800 Minimum

3 Maximum Number of Fisherman

14 and under $50 half day / $100 full day with two paying adults.
Boarding Horse while staying at Lodge**
NA
$30/Daily
Dog Kennel
NA
$25/Night
Hay Rack Rides
NA
$10/Adult $5/Child
6 Adult Minimum
$5/Child*
Morel Mushroom Hunting
NA
FREE
* Hay Rack rides, bon fires, ATV & Horse Day Pass, can be purchased with meal package at a discount.
** Boarding fees include use of trails and outdoor arena.
*** Bon fires and hay rack rides are April 1st-September 30th. Weekends only in October until the 3rd weekend. Hayrides end after the 3rd weekend in October.