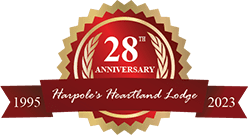 Annual ATV Membership
Take advantage of our new annual ATV membership program and gain unlimited access to explore over 1,200 acres/ 60+ miles of our trails!

How It Works
Your membership will be good until March 31st of the following year.

Excluding the dates our ATV Park is closed due to our fall hunting season and Thanksgiving & Christmas Eve/Day.

Each membership would have a card on file with the hostess at check-in.
Upon arrival each time you would need to sign a simple form stating you have signed the waiver & show your photo ID.
Extra Benefits
Additional 10% off weekday lodging stays (Sun-Thurs, not including nights before holidays). Please call 217-734-2526 for the additional 10% off weekday lodging. Price will not reflect on our online reservation system.
ATV Membership Rates
$200 – For the primary membership. Includes 1 unit.
$100 – For each additional immediate family member's unit. Includes 1 unit for each $100.
You would need to purchase the OHV Sticker for each unit. This sticker is good through March 31st. (state stickers are sold at check-in)
Illinois Resident OHV Sticker – $11 per unit
Non-Resident OHV Sticker – $18 per unit
---
Quick Links
Last Updated: June 12th, 2023