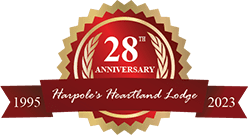 Five Pheasant Hunting Tips For Beginners
Pheasant hunting is a great way to get introduced to upland bird hunting for beginners. You don't need a lot of equipment and although the finer points may take years to learn, it doesn't take much to grasp a basic understanding of how to hunt pheasants.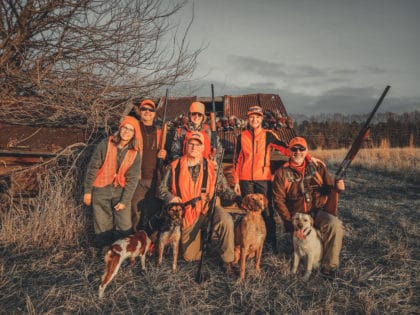 If you're thinking about getting started in Pheasant Hunting or just need a refresher, read on. These five pheasant hunting tips for beginners will get you started in the right direction.
Keep It Down
Deer hunters are meticulous about closing doors quietly. The slam of a truck door will alert pheasants in the same way it would a whitetail. Pheasants actually have pretty good hearing and birds that are hunted hard will hunker down or head for thicker cover when they feel threatened. You can get away with talking softly but close doors quietly and use hand signals as much as possible.
Take Your Time
A lot of old roosters earn their years thanks to the impatience of hunters. Hunters often move through cover too fast.  Pheasants simply circle behind them and into safety. Work through cover in a zigzag fashion. Another good way to get roosters to flush is to pause frequently.  A brief stop is just enough to get a bird holding tight to lose confidence and take to the skies.
Hunt the Edges
Pheasants move through various types of habitats throughout the day. This movement leaves them holding to edges frequently. A lot of hunters target big chunks of habitat, but it is important to check out places like fence lines and ditches. Anywhere one type of pheasant habitat transitions to another can offer excellent hunting.
Sleep In
The early bird gets the worm, right? Well, the early bird gets hungry later in the day too. Many pheasant hunters have their feet by the fire by late afternoon, but they could be missing the best hunting of the day. Pheasants start moving out of heavy cover and into more open roost sites during the last hour of daylight. Grassy patches along corn fields are classic cover spots for evening ringnecks.
Set Your Calendar Back
The same hunters that are sitting fireside for happy hour usually put their shotguns away before the snow flies too. Late season pheasant hunting can be very good and hunters willing to brave the elements are often rewarded with heavy game vests. Cattail marshes are my favorite cover for late season pheasant hunting. They don't get any pressure early in the year when water is present. However, once the ice is thick enough to walk on, you can move through cattails easier, and the birds gravitate to them.
One of the great things about pheasant hunting is the social aspect. Hunting pheasants is tough to do by yourself so most experienced hunters are more than happy to have someone join in on the fun, even if they are new to the game. State wildlife agencies often bolster wild pheasant populations with farm raised birds. But if you're looking for a higher quality experience, book a hunt with a guide or Pheasant Hunting Lodge.
Harpole's Heartland Lodge is the only Orvis and Shooting Sportsman Endorsed Lodge in Illinois and is one of the top Pheasant and Quail Hunting lodges in the country! Fast flying birds, 5 star luxurious accommodations, professional guides, and great dog work can all be found at Heartland Lodge!
Last Updated: July 21st, 2023