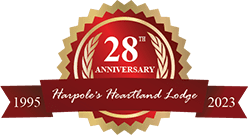 Mid-October Whitetail Hunting Forecast
Bowhunting mature whitetails in Mid-October can be challenging, yet very rewarding when the weather conditions cooperate. Deer movement can seem to be idle at best during the "Indian Summers" the Midwest typically experiences sometime during the first 2-3 weeks of October. Many whitetail hunters refer to this time of year as the "October Lull". However, if and when the weather conditions align, it can be a great opportunity to hunt a "core-range" buck before the upcoming rut possibly leads him elsewhere.
Mid-October is a time of great change in the whitetail woods. Crops are coming out, acorns are falling, and natural browses are dying off. Clover food plots, alfalfa, oats and rye during this time of year are still lush green and deer are preferring anything with a little moisture still left in them. White oak acorns are a whitetail's most preferred food source right now and as long as they last, will be feeding regularly on them.
2022 Mid-October Update
A major cold front is forecasted to push through Illinois towards the end of this week. A multiple digit temperature swing and high-pressure front is exactly what October bowhunters like to see in the forecast. The barometric pressure will be on the rise most of the day Sunday into Monday, hunters should expect to see an uptick in overall deer movement. The extended forecast is looking good with more mild temperatures and few scattered rain chances in between. If you are lucky enough to hunt this upcoming October cold front this week, good luck!
More on Pre-Rut Whitetail Hunting/ Calling/ Tactics Here >>
-Zach Jumps
Last Updated: October 12th, 2022