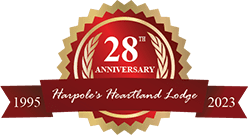 Lincoln in Pike County
Lincoln in Pike County Illinois
Abraham Lincoln was a frequent visitor to Pike County because he had formed many close associations with its citizens. He left his judicial circuit and crossed the Illinois River to practice law with many of Pike County's leading attorneys, such as Milton Hay and Daniel Gilmer. Lincoln formed close political associations with men like Oziah Mather Hatch (Illinois Secretary of State during the Civil War) and Alexander Starne (Illinois Treasurer during the Civil War),
both from Griggsville, and William Ross from Pittsfield. He enjoyed close personal relationships with John Greene Shastid and Abraham Scholl, who had known the family in Kentucky and fought with the Lincolns in the Indian Wars. John Hay and John Nicolay, both from Pittsfield, became personal secretaries to Lincoln when he became President of the United States.
Many Civil War-era homes still exist in Pike County. Moreover, there are more houses and sites associated with Lincoln in Pittsfield than in any other place in the country. A car-radio audio tour, called "Abe Lincoln's Talking House Tour," takes visitors to eight homes and four other sites where you can hear the stories of those locations and the people who knew Lincoln. One new site that was added in early 2010 is the newly renovated William Watson Hotel, just south of the Courthouse Square in Pittsfield. A map brochure of this tour is available at the Pike County Visitors Center/Chamber of Commerce at 224 W. Washington in Pittsfield. Pittsfield is also a Looking for Lincoln Community and currently boasts four Lincoln Wayside exhibits. Three were dedicated In October of 2009. Of the four Wayside exhibits, three are in front of stops on the Talking House Tour (the Shastid House, the Milton Hay House, and the Garbutt House). The fourth is located onthe southwest corner of the Square in Pittsfield, across the street from the William Watson Hotel. We are hopeful that more will be added in the years to come.
In addition to the 12 locations in Pittsfield, there are additional historic homes in the county with ties to Abe Lincoln. The city of Griggsville, 7 miles north of Pittsfield, has three such structures: the Aaron Tyler House, built in 1837 on S.Federal Street; the Charles Philbrick House, built ca. 1830s at 113 N. Corey St.; and the Alexander Starne House, built ca. 1830s on W. Quincy Street.
The Florence Guest House, (Ole Brick Hotel), is located in Florence on the Illinois River. Legend is that Lincoln stayed there around 1858 while traveling through Pike County visiting friends and engaging in debate. Lincoln's spirit has become a visible part of Pike County, and we welcome you tocome and enjoy!
*Source Pike County Illinois Visitors Guide