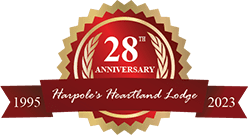 Deep South Buffalo Fried Quail & Pheasant Recipe
The deep south offers many great foods, but I was turned on to Buffalo Fried Quail many years ago at a dinner after a field trial in Lumpkin, GA.  The trial was run on a long pine plantation that looked like it had been transplanted from a famous panting. When the trial was over, and the dogs cared for, the workers and handlers gathered in a small airplane hanger for dinner and good conversation that I first had the best quail I had ever had. It was a simply spiced fried quail like nothing I had before; it was like my grandmas fried quail but with a touch of Superbowl Sunday.
This meal truly takes you back to a time before cell phones, computers, and video games.  A time when TV only had a few channels and that was when the antenna was just right and before bicycles had motors to get you from place to place. A time that life was slower, more mellow, and there was no need to be in a rush. There was time to enjoy family and friends. Time to go hunting, and most import, time to enjoy your kill. That is what Harpole's Heartland Lodge upland hunting experience is all about and this recipe is too.
How to Make Deep South Buffalo Fried Quail & Pheasant Breast
Seasoning the breast in preparation for frying
Rest cleaned whole quail (and pheasant breast) in cold water for 2 hours.
Rinse the whole quail and pat dry thoroughly with paper towels. Generously season each bird with salt and pepper both inside and out.
Mix 1 cup milk, ¼ cup melted butter, and ½ cup Franks Buffalo sauce together and cover quail in it.
Dredge the seasoned quail in flour.
Again, add the quail to the milk and buffalo mix.
Place the quail in a pan and sprinkle over a generous amount of flour, turning the quail in the flour to thoroughly coat the birds.
Meanwhile, in a well-seasoned black iron skillet, heat the (I prefer peanut oil) oil. You'll want the oil to a depth of about 1-inch for frying the quail.
Frying the Breast
Add the prepared quail (and pheasant breast) to the hot oil and fry, turning occasionally, until golden brown all over. This normally takes about 2 ½ minutes preside or 5 minutes total. Remove to a paper towel lined plate to drain.
My favorite way to serve fried quail is atop a pile of mashed potatoes. While enjoying this meal, take time to remember your hunt and hunts have the past. Scratch your dog on the head and be sure to drop a piece on the floor for them to clean up for you.
LET US KNOW WHAT YOU THINK OF THIS RECIPE BY COMMENTING BELOW!!
Last Updated: January 17th, 2023