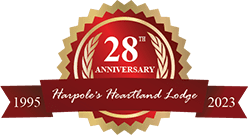 Illinois VS Arkansas Duck Hunting
In this State-to-State duck hunting comparison, we take an in-depth look at the different hunting style, habitat features and pros/cons of duck hunting in each renowned duck hunting state.
Arkansas Duck Hunting
Arkansas is well known for its duck hunting and for good reason. Thousands of acres of fertile river bottoms, marshes and swells, flooded timber and rice fields make Arkansas one of the most well-known states to hunt ducks. Arkansas is famous for their duck hunting in flooded timber, something that is "somewhat" hard to find in other regions in the country. Over the years, Arkansas has had a monumental amount of money spent for Wildlife Management Areas to extensively manage these types of habitats for ducks and marketing to duck hunters. Duck hunting is a great source of revenue for Arkansas as thousands of hunters from across the country flock to the flooded timber and rice fields every season.
Arkansas Waterfowl Hunting Trends
Over the last few years, the Midwest Flyway has experienced "warmer" falls in November and December. Due to this, many ducks that normally get pushed down in early-mid November have been staging further North, in Illinois. A trend that looks like it could potentially continue as "global warming" changes migration routes and timing. Another con, when compared to Illinois is that Arkansas is less "industrialized". Internet access, phone service and even gas stations can be few and far between in rural Arkansas. That's not always necessarily a bad thing if you are looking to get away from it all though! Just make sure you bring some pocket change for guide tips and restaurants! Also, make sure you have a GPS or map in case your phone loses signal!
---
Illinois Duck Hunting
Illinois is commonly known as the nation's hotbed for producing giant whitetails. This is true; however, trophy whitetail habitat also includes many of the same attribute's ducks utilize. Fertile river bottoms with marshes, backwaters, flooded timber and corn/soybean fields create ideal habitat for migrating ducks and of course big bucks. One could argue that whitetail hunting in Illinois has overshadowed the phenomenal duck hunting opportunities that can be found across the state, specifically along the Illinois and Mississippi Rivers. In contrast, Arkansas is not relatively known for its trophy deer hunting qualities, focusing more of the attention of the state government and landowners to improve the duck hunting qualities rather than trophy deer hunting.
Take for instance at the lodge, we have several duck and goose hunting spots including islands on the Mississippi River, dry pits in corn/ soybeans and flooded backwaters that are similar to Arkansas duck hunting. There are several reasons why you might choose a duck hunt in Illinois at the lodge over Arkansas…
Enjoy a multi-species wingshooting adventure at the lodge! We offer Pheasant, Quail/ Waterfowl Combo Hunts! See more details below in the waterfowl/ upland combo section.
Gourmet meals included in your waterfowl hunting package. Our chefs prepare our meals daily out of homemade recipes that have become an attraction in themselves! You will not leave the lodge hungry!
Phone service, gas stations and ATMs shouldn't be a problem to find in Illinois. At the Lodge, we are considered "rural Illinois" even though a Walmart and 10+ saloons/restaurants are within a 20-minute drive of the lodge!
Luxury lodging options for your significant other. We are one of the few dual endorsed waterfowl hunting lodges that offer luxury accommodations. (We were voted #1 most romantic destination in Illinois!) Many of our guests will bring along their non-hunting spouse to relax at the lodge. We have private luxury cabins and luxury suites that have two-person jetted tubs, fireplace, ultra-comfy king beds and much more that your partner will enjoy. The lodge also offers several other activities such as a 15-station sporting clays course, UTV rentals, hiking trails, 1,200-acre ATV/ UTV park and much more! Learn more about our on-site activities and local attractions here >>
Travel Advantages for Hunting Illinois
The final factor in your decision of which state to duck hunt is traveling to get there. If you live east of the Mississippi River, you can save up to a full day in travel each way when hunting Illinois. Your drive time will be cut down dramatically and if you decide to fly, St Louis airport is a scenic 1:45 minutes away from Heartland Lodge! There are smaller airports within half an hour of the lodge if you have access to a private plane.
Another advantage to hunting with us vs Arkansas is that it is normally a direct flight into St. Louis, and you don't have to get on another smaller plane to yet another city. There are few commercial airport options in Southern Arkansas especially. Chances are if you live on the West Coast, you are going to be flying into your destination. From the air, Illinois may only be a few minutes longer on the airplane when compared to Ark.
Also note, if you do not want to deal with the hassle of taking a firearm through an airport, Heartland Lodge offers a variety of rental shotguns. Ammo is also sold at the lodge. Illinois hunting licenses can be purchased online and printed off.
Upland/ Waterfowl Combo Hunts
An upland/ waterfowl combo hunt at the Lodge is a great hunt for those
 looking to get plenty of wingshooting action. Illinois has far better pheasant and upland hunting opportunities when compared to Arkansas. A hunter can experience phenomenal Illinois waterfowl hunting that could include species like canvasbacks, mallards, wood ducks, teal, Canada goose, specklebelly goose and snow goose over our flooded fields, backwaters and river islands. The same day, you can then hunt pheasant and quail. Heartland Lodge is known to be the #1 quail & pheasant hunting lodge in Illinois. Our upland fields consist of native prairie grasses, thick drainages, and several acres of milo strips for additional cover and a fall/winter food source that provides excellent pheasant shooting and quail shooting opportunities. Heartland Lodge is the only Orvis and Shooting Sportsman endorsed lodge in Illinois.
---
In Conclusion…
Great duck hunting can be found in both destinations. Find the right outfitter/lodge and I'm sure you'll have a great time.
If you are looking for a premier waterfowl hunting lodge with luxury suites and cabins, gourmet meals, world champion callers, and a multi-species, consider Harpole's Heartland Lodge for your next duck hunting destination! Orvis and Shooting Sportsman Endorsed Wingshooting Lodge! Experience it for yourself this fall!
Canada Goose Hunting Packages >>
Waterfowl/ Upland Combo Hunts >>
Call 217-734-2526 or E-Mail to inquire about a hunt at the lodge today!
Last Updated: January 18th, 2023