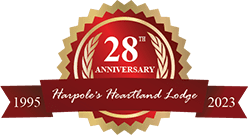 280lb Monster October 9pt!!
Kirk Scribner took this monster whitetail during Illinois whitetail archery season in mid-October. This mature whitetail weighed over 280 pounds and scored 157″ as a 9 point! Congratulations Kirk on an awesome buck!!
It's amazing how big these mature whitetail bucks are in early fall before the rut kicks in! This is one of many mature bucks we've harvested in early October that's weighed over 250 pounds.
Go to our main Whitetail Deer Hunting page for more information about our whitetail hunting packages.
Last Updated: September 8th, 2022