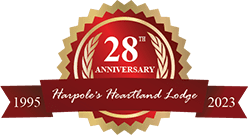 Enjoy a Day Trip to Springfield Illinois
Looking for a great day trip that will be memorable without breaking the bank?  If you're anywhere near the Central Illinois area, there's a place you should consider that you probably haven't thought about visiting since your 6th grade field trip.  Springfield offers the charm and warmth of a small town with the history and ambiance of a city…Not to mention all the delicious food!
They say that breakfast is the most important meal of the day, and that is especially true if you're planning on fueling up for a fun-filled afternoon.  Or, if you're like me and enjoy sleeping in, then brunch may be more your speed.  Either way, Springfield has some incredible options for you.  One of my personal favorite breakfast spots is Charlie Parker's Diner, which was featured on the Food Network's Diners, Drive-Ins and Dives.  The diner has also won multiple local awards, including Best Restaurant "Off the Beaten Path."  But don't just take their word for it, swing by and try it for yourself.  Maybe you can even tackle their famous giant 16 inch pancake!  Another local favorite is Café Moxo.  On any given day, the line of people waiting to place their order is a good indication of how good the food is.  But don't worry, the line moves fast, and the food is well worth a short wait!  From oatmeal to egg casserole, you can't go wrong at Moxo.  Or, if you're looking for a more creative approach to brunch, check out Cafe Brio!  From chicken flauta to eggs oscar, Café Brio will take you on a culinary adventure.  Of course, you could always play it safe with their delicious French toast!
Now, wipe your face, tip your waiter, and let's go see the sights!  If you enjoy taking a leisurely stroll after breakfast, you'll love Washington Park.  From wooded areas to man-made lagoons to flower gardens, the park has something for everyone.  If you're lucky, they may even play the carillon while you're there.
Fans of Abraham Lincoln won't want to miss Lincon's tomb. Located in Oak Ridge Cemetery, the tomb is the final resting place of President Lincoln, his wife Mary, and three of their four sons, Edward, William, and Thomas.  This National Historic Landmark is both breathtaking and moving.  Don't forget to rub Lincoln's nose for good luck!  If shopping is your bag, then downtown Springfield is the spot for you.  The city's many art, antique, and unique gift stores are great places to pick up a souvenir, or to cross some loved ones off your Christmas list.  Check out the Cardologist and Tinsley's Dry Goods!
By now you'll probably have worked up an appetite, and that's a good thing!  Springfield is a great place to grab some lunch.  If you like sub sandwiches, then you've got to head west…Head West Subs that is.  With six locations, there's bound to be one close by, and your taste buds will thank you for finding it!  The Feed Store, another local treasure, can be found directly across from the Old State Capital building.  It's a wonderful place to enjoy some soup and a sandwich while taking in the charm of Springfield's historic downtown.
The history buff will have plenty to do after lunch is over.  Free tours are given of the State Capitol Building, and if you visit from January through May, you can sit in either the Senate or House Gallery and watch our lawmakers debate the issues.
Another Springfield favorite is the Abraham Lincoln Presidential Library and Museum.  Illinois is home to some pretty fantastic museums, and the Abraham Lincoln Library and Museum can hold its own against any one of them.  It features moving exhibits that will take you back in time and help you understand the life and times of one of our greatest presidents.
By this time, you are probably ready to head back to Harpole's Heartland Lodge for a yummy home cooked meal.  But, if you find yourself in Springfield for dinner time, you may want to check out D'Arcy's Pint, a local institution known for its "horseshoe."  A horseshoe is Texas toast served with your choice of meat on top, covered in French fries and then smothered in cheese sauce.  It may sound like recipe for cardiac arrest but it's a local favorite and not to be missed.
Whatever you do in Springfield, I'm sure your family will love seeing a little bit of our states' history in the Capital City.
Nicole
Last Updated: April 22nd, 2022