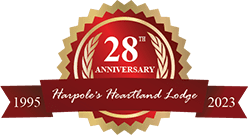 The Family Vacation – All Grown Up
It seemed so easy when I was a kid.  My parents just packed some bags, possibly invited some friends along and piled us in the backseat for a big family vacation.  Sometimes we had some coloring books or puzzle games.  Other times my sister and I drove our parents crazy as we sung our way to the airport, to the train station, to our intended destination…
I remember those family vacations so clearly.  If we were going to have to get a super early start on the road, my parents would let my sister and me sleep in our clothes so that we'd be up bright and early.  If we were going to have to be in the car for a long time, my mom would let us use her walkman, each with one earphone held up against our ear.  It was fantastic.  I wouldn't trade those memories for the world.
Now that I'm all grown up, my family is scattered around the country.  My dad is no longer the only one who needs to try to get time off and clear a week for our vacation.  We now have six adults, all of whom need to work with their offices to get time off.  Six adults with differing opinions on the ideal family vacation…  Six adults who want to go at six different times a year… Six adults in different parts of the country…This has turned the once simple family vacation into quite the ordeal.
With all of the hassle involved, it's still totally worth it. When done right, a grown-up family vacation can be just as memorable as the childhood adventures we treasure.  As the leaves start to appear on trees and the weather gets just a little more tolerable, you are no doubt starting to long for a little retreat.  Why not consider capturing some of that old fashioned family fun in the form of a grown-up vacation?
---
So, what are the important ingredients for a fun filled grown up family vacation?  Well, I'm sure that it's different for everyone, but I can certainly tell you what works for us…
1)  Keep it simple – Maybe some families can handle a complex trip with lots of moving parts.  I can tell ya that mine sure can't.  Frankly, I'm just surprised when we all make it to our destination.  With that in mind, we try to pick one location that doesn't require a lot of planning.
2)  Allow for alone time – When the six of us get together for a family vacation, we are careful to give each other some space, especially early in the morning and late at night.   Some people are up with the sun (my parents) while others prefer to sleep in and stay up late (me).  Foster tranquility by allowing people to maintain the schedule that suits them.
3)  Eat great food – Maybe it's the Italian in me but I believe in the power of good food.  Good food brings people together.  Remember what Oscar Wilde said – "After a good dinner one can forgive anybody, even one's own relatives."
4)  Make all activities optional – Snorkeling? Horseback riding?  Sounds like a good time doesn't it?  But not everyone has the same interests, and sometimes people resent having to pay for activities they won't enjoy.  That's why it works best to make all events opt-in.
5)  Be flexible – This one is the hardest for me.  I love to research things.  I love to plan.  I'm also a big giant control freak.  However, years of unsuccessful, stressful trips with me trying to control every single element for every person have taught me that things work best when you allow for flexibility.  If you are driving and someone sees a store they want to stop at or a restaurant they think looks good, consider pulling over and going with the flow.  I know it would have saved me a lot of trouble…
6) Get back to nature – My family can hardly be called athletic or outdoorsy.  We all live in urban areas and just don't spend a lot of time on outdoor recreation.  That's why it came as such a surprise to us when we LOVED it.  Last time we visited my sister, we went for a desert hike to spot some old Native American ruins.  At first, I thought the notion of my parents walking any distance (with their tiny dog in tow) was ludicrous.  But we actually all had a really great time.  There are a lot of fantastic outdoor activities that will work for people of all levels of athleticism. Why not try a hayride, mushroom hunt, or bicycle tour?
7) Oh my Gosh…Bring a Map! – My family is the worst at this.  True story.  We once got lost on the way to the Grand Canyon.  GPSs are great.  But we all know, sometimes they misbehave.  Smart phones can save you, but every now and again you lose your signal.  There is something so reliable about a good old fashion map.  If we had had one…we may have made it to the Grand Canyon…instead of a gas station in Utah.
The family vacations don't have to stop when the kids grow up and marry.  In fact, with the right planning and an easy going attitude, they can be more fun than you remember!
Nicole Palmisano
Last Updated: April 11th, 2022