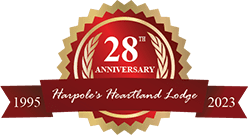 Upland Bird Hunting Q&A
When is the best time to hunt?
A day in the field is better than a day not in the field so anytime is great. If your schedule is flexible October 25th – December 23rd are the dates we recommend. We offer the same great hunts January – March at a reduced rate because our rooms are not at a premium like they are during the fall whitetail and waterfowl seasons. Our upland hunting season starts September 15th and ends March 31st.
Do you have wild quail and pheasants in Illinois?
Yes. We have wild quail and pheasants in Illinois. Note – There are no native pheasants in the United States. Pheasants were introduced from China in 1881. For a complete history of pheasants in Illinois and the United States visit History of Pheasants in Illinois>>
What is the difference between a Traditional Hunt, a Premium Hunt and a Double Premium Hunt?
The Traditional Hunt focuses on wild birds and can be challenging. You are limited to 8 quail and 4 rooster pheasants on our Traditional Hunts. Our Premium Hunt is a mixture of liberated birds and wild birds. There are no limits on this hunt. The Premium Hunt is our most popular hunt and is for the bird hunter who likes to keep active during their hunt. The Double Premium Hunt is for the hunter who likes a lot of shooting. This hunt is popular with corporate groups that are entertaining customers or employees. Anyone can book a Traditional, Premium or Double Premium hunt.
Where is the Lodge located?
We are located in Pike County IL.  Pike County has a long hunting tradition and is located in West Central Illinois in-between the Mississippi and Illinois Rivers. For a map or driving directions please visit our Directions Page. (We do not have any other locations.)
Which Cabin or Lodge will I be staying in?
Unless you request a change to your room, your package includes double occupancy in a regular room at the Original Lodge. This allows us to keep our prices the most affordable. Regular rooms are smaller and include two twin beds and a private bathroom.  Larger rooms, private rooms and suites can be arranged if available. It is recommended to upgrade rooms if you are not looking for the most affordable option. If you are accustomed to staying at other Orvis lodges, I strongly recommend upgrading your room. Click Here for rooming upgrade selection. The Original Lodge is for hunters only Sunday – Thursday for the first three weeks in October and seven days a week from the last week of October through December 23rd. Prairie Ridge Lodge is for hunters only the entire month of November. These two lodges are used by most of our hunters.  Upland hunters mostly prefer Luxury Suites at the Prairie Ridge Lodge.
What species of birds are available?
On our traditional upland hunts, quail and pheasants are available. In the fall, our Premium packages includes Chukars.
What is the legal blaze orange requirement in Illinois for pheasant and quail hunting?
You must have a solid blaze orange hat. Camouflage orange is NOT Legal. There can can be a small logo on the front of the hat. We have solid orange hats available in our pro shop. We also recommend a blaze orange vest along with blaze orange shirts and jackets for maximum safety. Solid orange vests are also required during Illinois firearm seasons. These seasons are the weekend before Thanksgiving and the two weekends following Thanksgiving weekend (Fr-Sun, Wed-Sun, Fri-Sun).
What hunting license is required for upland hunting in Illinois?
For Illinois residents an annual hunting license is normally the best option. For nonresidents a preserve license is the most affordable option. If hunting waterfowl a 5 day nonresident hunting license is required. Anyone born after 1980 needs a hunter safety number or they can purchase a one time apprentice license. Licenses should be purchased before arriving and can do so online at Illinois Department of Natural Resources.
Are gun rentals available?
Yes. We charge $75 per day for gun rental. Please call us in advance if you would like to rent one of our guns.
Can I hunt with my own dogs?
Yes. We enjoy having guests bring their own dogs. We have kennels available for a small fee ($25 per night). Many of our guides are also dog trainers and can give you training tips when you are in the field. Dogs can also be rotated between guides dogs and your own dogs. Most of the time, the guide will not run their dogs at the same time you are running your dogs.
Do you hunt with pointing dogs or flushing dogs?
Most of our guides use pointing dogs. Some guides may run a flushing dog with their pointers. English Pointers, English Setters, and German Shorthairs are the most popular breeds used.
How many hunters can you take at one time?
We can accommodate several hunting groups from 1-4 shooters. Call for availability for total numbers of hunters we can accommodate.
Can we book an entire lodge or cabin private for our upland hunting group?
Yes an entire lodge or cabin can be privately booked. The Original Lodge and Prairie Ridge Lodge are next to each other and all meals are served at the Prairie Ridge Lodge. Sunset Valley Lodge is very popular with private groups and is located 1 mile away. Heavenly View cabin is also available for smaller groups and is located 5 miles away. When staying at Sunset Valley and Heavenly View you will need to provide your own transportation to Prairie Ridge for meals and to meet your guide for your hunt.
Is ammunition available at the lodge?
Yes. We carry shells in both 12 gauge and 20 gauge. If other gauges are needed, please call us in advance.
How many boxes of shells do I need?
This depends on your shooting ability. Some hunters need one shot per bird while others may need three. We have shells available in our pro shop if extra are needed. Following are our recommendations:

– Half day traditional hunt 1-2 boxes.
– Half day premium hunt 2 boxes.
– Half day double premium hunt 3 boxes.
If you are a really good shot you might not need as many shells.
What size shot/ choke do you recommend for hunting quail and pheasants?
We recommend using 7 1/2 shot for both quail and pheasants. You never know if a pheasant or a quail may flush. High brass shells are great but low brass shells will work as well. We upland hunt behind pointing dogs so upland birds flush closer and the reason we don't recommend #6 shot pheasants as they do in place that hunt with flushing dogs. We recommend using a modified a choke. Improved choke is ok too.
What are your season dates?
Our upland hunting season runs from September 1st-April 15th.
What type of habitat will we be hunting?
Our upland hunting grounds are made up of different types of native prairie grasses. We have areas that are good for early season and others that are good for late season.
Can we check out your place during the non-hunting months?
Yes. Many of our hunters take advantage of our Resort season to check out what we have to offer. It also gives us both a chance to get to know each other a little better.
What can I do to improve my odds of shooting more ducks & upland game?
Start in the summer or at a minimum 30 days before your arrival day
shooting sporting clays. If clays are not available skeet is another good
option. You want something that simulates upland or waterfowl flying. Doing this will
increase your harvest ratio by 200-400%.