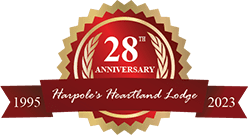 Springfield, IL Top Ten Vacation Ideas
1)     Abraham Lincoln Presidential Museum and Library https://www2.illinois.gov/alplm/pages/default.aspx
Dedicated to the life and legacy of our 16th president, Abraham Lincoln, the Presidential Library and Museum brings together the world's largest collection of documentary material related to the life of Lincoln. You'll be entertained, educated and mesmerized by this one-of-a-kind, world-class facility, blending 21st century technology to transport you back to the 19th century world of Abraham Lincoln. 
2)     Lincoln Home – (National Historic Site)
A great starting point for your tour of Springfield. The Quaker-brown residence where the Abraham Lincoln family lived for seventeen years (1844-1861) is a national treasure. It's located at Eighth and Jackson Streets in the midst of a four-block historic neighborhood currently undergoing restoration. Your tour of the only home the Lincoln's ever owned will be conducted by National Park Service rangers. Free tickets are required and may only be obtained at the Lincoln Home Visitor Center at 426 S. 7th Street on a daily first-come, first-served basis.
3)     Old State Capital

"A house divided against itself cannot stand…" These immortal words were spoken by Abraham Lincoln in the historic Old State Capitol Hall of Representatives in the turbulent days preceding the Civil War. He tried several hundred cases in the Supreme Court, borrowed books from the state library, and read and swapped stories with other lawyers and politicians in the law library. On May 3 & 4, 1865, Mr. Lincoln's body lay in state in Representatives Hall as a crowd estimated at 75,000 filed past to pay their last respects. (Last tour 45 minutes before closing.)
4)     Lincoln's New Salem – www.lincolnsnewsalem.com/ 
Abraham Lincoln grew to "a man of purpose and destiny" during his six years (1831-37) living and working in New Salem Village. Here, he clerked in a store, enlisted in the Blackhawk War, served as postmaster and deputy surveyor, studied law and was elected legislator. Timber houses, shops, and stores now comprise the reconstructed historic village where history comes to life as costumed interpreters take on the characters of the people who lived and worked here more than 150 years ago.
From June through August (generally Fri-Sun), make plans to come back for an evening of entertainment at New Salem's outdoor theater – Theatre in the Park.
5) Lincoln-Herndon Law Offices –  https://visitspringfieldillinois.com/VisitorsCenter.aspx
Abraham Lincoln practiced law in the offices above Seth Tinsley's store from 1843 until 1852. It was an ideal location for a rising young law firm – near the Capitol and Springfield's finest hotel of the day and just above the local post office and Federal Courtroom. Stephen Logan (1843-44) and William Herndon (1844-52) were his partners during this time. This is the only surviving structure in which Lincoln maintained working law offices.
6) Lincoln's Tomb –  https://www.visitspringfieldillinois.com/LocationSearches/SitesAndAttractions
This beautiful monument marks the final resting place of Abraham, Mary Todd, Tad, Eddie and Willie Lincoln. (Lincoln's oldest son, Robert, is buried in Arlington National Cemetery.) Abraham Lincoln was buried in Springfield's Oak Ridge Cemetery at the request of Mrs. Lincoln after his assassination in 1865. The monument was designed by sculptor Larkin Mead, completed in 1874, and paid for with public donations. The original receiving vault in which Abraham Lincoln was buried can be seen on a tour of the cemetery. (Be sure to ask about the special Civil War Retreat Ceremony held at the Tomb each Tuesday evening during the summer.)
7)     Lincoln Depot –  www.lincolndepot.org 
"No one, not in my situation, can appreciate my feelings of sadness at this parting". Bittersweet words spoken by President-elect Abraham Lincoln as he departed his beloved Springfield for an uncertain future in Washington, D.C. The Depot contains restored waiting rooms (one for ladies and one for the luggage and tobacco-spitting men), exhibits of people and places dear to Lincoln, and a state-of-the-art video presentation recreating the 12-day journey to his inauguration.
8)     Knight's Action Park/Caribbean Water Adventure – www.knightsactionpark.com/
Knight's Action Park & Caribbean Water Adventure have long been Springfield's home for entertainment, excitement, and refreshing summer fun. Begun as a golf driving range in 1952 by Golfing Pro George Knight, Sr., Knight's Action Park has been a part of the Springfield area for over forty-five years. Today, Illinois' favorite family fun park is home to water slides, batting cages, a fifty tee driving range, bumper boats, the classic Big Wheel, a giant wave pool, and much more. It is "where the action is" in Central Illinois. 1700 Recreation Dr.; (217) 546-8881
9 ) White Oaks Mall –  www.simon.com/mall/white-oaks-mall
There is a lot of great shopping in and around the White Oaks Mall area. Veterans Park Way (Street that White Oaks Mall is on) has many stores including Gander Mountain, Dicks Sporting Goods, Kohls, and many more.
Please contact each location directly to check on hours of operation and directions.