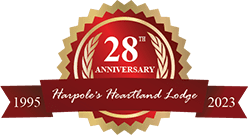 St Charles, MO Top Ten Vacation Ideas
1)  The Lewis and Clark Museum – http://www.lewisandclarkcenter.org/
The Lewis and Clark Museum is located on the upper level of the Boat House and can be accessed by stairs or an elevator.  Among the many museum exhibits are dioramas illustrating highlights of the Lewis and Clark Expedition, Native American displays, and various Missouri River habitats encountered during the journey. The museum tour is self-guided. Visitors receive an informational brochure that includes activities for all ages. The museum's artwork, "Missouri River Walk", is the largest indoor mural in the state. Visitors get a feel for old St. Charles with four half-scale buildings showing architectural styles of the eighteenth and nineteenth centuries.
Daniel Boone and his family built a homestead in nearby Defiance, MO. His Boone's Lick Road later became the eastern starting point of the Santa Fe Trail and the Oregon Trail. Daniel Boone was a true frontiersman. He was known for his fairness and honesty in fur trading and became very good at trading with Indians. Boone and his wife, Rebecca, had 11 children, 70 grandchildren and more than 250 great-grandchildren. People from Daniel's home town used to say "when you shook a bush, out popped a Boone."
To see how the Boone family lived, visit the house which Boone and his son Nathan built in 1799.
3) Main Street – National Register Historic District – http://www.preservationjournal.org/
Main Street has long been the hub of commercial activity for St. Charles. The 13-block stretch of downtown St. Charles runs from Boone's Lick Road to Clark, and boasts a bevy of shops, restaurants and businesses. This area is a great place to relax and spend an afternoon.
Come stroll the sidewalks that line real brick streets, have a glass of wine and shop a wide variety of stores for crafts and antiques.
4) First State Capitol – mostateparks.com/park/missouri-state-museum.
St. Charles was Missouri's first state capitol between 1821 and 1826, while a permanent capitol city was in the planning and development stages in Jefferson City. The Federal-style brick complex was restored between 1961 and 1971, and features 11 rooms that take you back to the time when Missouri joined the Union.
5) Shopping – www.explorestlouis.com/shopping
The ten-block, 200-year-old Historic Main Street is Missouri's first and largest historic district. It lies closest to the Missouri River and Saint Charles' frontier history. A trolley travels the streets of more than 125 one-of-a-kind shops. Dress up your home with framed art, antiques, old and reproduction signs, Victorian accessories, lamps, collectible figures and plates, stained glass, quilts, pottery, floral arrangements and decorating accents from every period. Or dress up yourself with textile/craft specialty shops, classic silks, and custom and costume jewelry.
6) Wineries – www.discoverstcharles.com/wineries
St. Charles and its surrounding areas have some of the finest wineries in the Midwest. Tours, samples, and consumer sales are available at these old world style wineries.
7) Trailhead Brewing Company – www.trailheadbrewing.com/
921 South Riverside Drive 636-946-2739
Historic Grist Mill building with varied menu of American fare, featuring smoked dishes and Handcrafted beers brewed on premise. Outdoor patio dining available.
8) Ameristar Casino – www.facebook.com/Ameristar.Casino.SC
Ameristar Casino St. Charles, located north of the I-70 bridge near Historic Main Street offers seven dining and entertainment venues and a 130,000 square foot casino with the largest selection of gaming options in the region, including 3,300 slots, 90 table games and a 19-table live poker room. Covered parking and valet available. More Casino, More Fun!!
9) St. Charles Ghost Tours – www.stcharlesghosts.com/
St. Charles seems to have more than its share of mysterious manifestations. Prepare to visit places reporting ghostly activity. These tours capture it all. Tours by reservation only.
10) Golden Eagle Ferry – www.waymarking.com/waymarks/WM1HYV_Golden_Eagle_Ferry_Landing_St_Charles_Missouri
Enjoy this scenic ferry that takes you to/from Calhoun County, IL and St. Charles, MO. If you are leaving or coming back to Harpole's Heartland Lodge, you may want to consider taking this route. (Advised during day light hours only as there is a lot of wildlife along these very scenic route.)
Please contact each location directly to check on hours of operation and directions.
More more information and things to do in St Charles visit https://www.discoverstcharles.com/