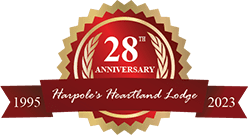 Saint Patrick's Day Weekend Ride!
Celebrate St. Patrick's Day Weekend at Heartland Lodge this year! Enjoy ATV Riding, Polaris UTV Rentals, Shed Hunting, 15-Station Sporting Clays Course, Hiking, Bonfires, Fishing and much more!
On March 18th & 19th (Sat/Sun) we will be celebrating St. Patrick's Day at the lodge with the following activities and promotions:
$5 OFF ATV Day Pass- Sat/Sun! (If you're wearing green!)
Special Deals Available in the Pro Shop- Sat/ Sun!
Gold Coin Scavenger Hunt (Redeem at the office to earn a free gift!)
*To save time at check-in, fill out the ATV/ UTV Riding Waiver Here >> *
For more information on Lodging Options, Click Here >>
For more information on our ATV/UTV Park, Click Here >>
*OHV Park open 9 A.M. – 5 P.M.*
Please give us a call at 217-734-2526 to reserve a room or if you have any questions!
INVITE YOUR FRIENDS ON FACEBOOK >>
Last Updated: March 3rd, 2023