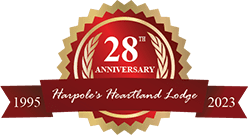 Honeymoon Destination in Central Illinois! Don't Forget the Honeymoon!
Like many young women, I planned my wedding on a budget.  It can seem intimidating with so many potential expenses – flowers, food, invitations, cake, gown, DJ – the list can go on and on.  With so many costs to consider, many couples on a budget chose to put off a honeymoon or just skip the convention altogether.  I know, all too well, how daunting wedding costs can be and how tempting it is to save a large chunk of money by forgoing the nonessential week-long vacation.  Many of my friends have gone this route only to regret it later…
Brides-to-be often like to ask newly married women what they would do differently.  There are a few things you hear over and over again.
"I wish I would have slowed down to enjoy the day."
"I wish I would have spent more on a photographer."
"I wish I would have actually gotten to try some of my food and cake."
Weddings are Stressful! Honeymoons Shouldn't Be!
The honeymoon can get lost in the shuffle because people tend to treat it as an event separate from the wedding…a notion I entirely disagree with.  A honeymoon is as important a part of the wedding experience as flowers, music, or anything else.  In fact, years from your wedding date, you will likely remember your honeymoon far better than you do your meal choice.
In planning our wedding, my fiancé and I had a very tight budget.  We had a specific dollar amount and were determined, come hell or high water, not to exceed it.  This meant making tough choices.  It meant walking away from certain vendors and whipping out a glue gun to make our decorations ourselves.  One of the smartest things we did though was quite accidental.  We built that honeymoon right into our budget.  It wasn't some stroke of genius on our parts. I had just gotten a wedding planning spreadsheet from a friend, and she had included the honeymoon as a line.  So, I did the same.  Had I never run across that spreadsheet, it might not have occurred to me to bundle our honeymoon into our wedding budget.  It most likely would have been an afterthought and thus an expense that we just couldn't afford.  My best advice for any bride to be – plan for your honeymoon like you would any other wedding expense.
I have a lot of fantastic memories from our wedding.  Everything was beautiful and we had an amazing time.  My favorite memory was the moment my husband and I got in the airplane and flew off for our honeymoon.  All of the work was over.  The planning.  The organizing.  It was all done.  We could just sit back and enjoy being married – without any obligations or burdens.  We were both so excited.  In many ways, it felt like we had just pulled off the heist of a lifetime.  Our family and friends all had a good time.  Everything had worked out.  And now…now we were married and off to celebrate…just us.  When you get married you spend a lot of time working out the details of the wedding.  I have heard from women who elected to forgo a honeymoon that, once the wedding was over, they didn't know what to do with themselves.  All of their time had been taken up with the wedding plans and now…now they felt a little let down.  That is part of the beauty of the honeymoon.  It gives you time to savor the moment.  To relax.  To unwind and enjoy being a married couple and not just a bride and groom.
Planning Your Central Illinois Honeymoon!
Those who say that they will go on their honeymoon a year or two after their weddings rarely do.  Life gets in the way.  And, before you know it the opportunity is lost.  There is nothing quite as magical as that first trip as a married couple, and there is nothing for which I would have traded it.
Now, for those on a budget like I was, the perfect honeymoon can seem like a faraway fantasy.  But it doesn't have to be.  Think of your relationship.  Think of what you love doing together and how you would like to start off your new marriage.  My husband and I love the water and we love to explore new places.  So, we shopped around for the trip that would fit us.  What do you love?  If the answer is great food, luxury accommodations, or outdoor activities, you may want to consider a post-wedding escape to Harpole's Heartland Lodge.  Luxury suites feature Whirlpool tubs, cozy fireplaces and a beautiful walk-out deck. The lodge also holds nightly hayrides with a roaring bonfire.  You can explore our miles of winding and rolling equestrian or ATV trails.  You can also try your hand at sporting clays, fishing, UTV rentals, pistol shooting, hiking trails, hunting packages or morel mushroom hunting!
View the full list of activities and amenities offered at the lodge here >>
No matter where you try to go for your honeymoon – Enjoy it.  Remember it.  Savor it.  Celebrate it.  You are starting your new lives together and that is a milestone definitely worthy of marking.
Nicole Palmisano
Last Updated: January 5th, 2023