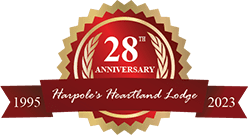 Eagle Watching Season Has Returned!
Each year at this time, people who live or travel along the Mississippi or Illinois rivers, turn their eyes to the sky for signs that the eagles have landed! Eagle watching is a huge activity during the winter months and is perfect for anyone who has an
appreciation for this majestic bird! Families, nature lovers, photographers and more enjoy the thrill of the challenge to find those special places where eagle sightings are common. A few of my photographer friends have already made weekly trips to photograph the eagles in flight. I even looked to the sky…and the river…for signs of any eagles the other day as I drove north on Highway 79 on the Missouri side of the river…but I was there midday which is usually not their active time.
Best Time to Spot Bald Eagles?
I hate to say it but until I started researching the American Bald Eagle and its migration pattern for these blogs, I don't know that I had ever seen a bald eagle. My brother was shocked at this revelation, but they are just not birds you see every day. In fact, January through March is the prime time for eagle viewing and so I've taken more of an interest in this annual occurrence. Unfortunately, my schedule doesn't always allow me the opportunity to go eagle watching so I live vicariously through photos that many of my photographer friends post on Facebook. It's the next best thing to being there!
I follow several local towns and communities on Facebook, including Clarksville, Louisiana, and Hannibal on the Missouri side of the river and Quincy, Grafton and Alton on the Illinois side…and it won't be any time at all before they start sharing information on the eagle sightings in their area. So why does the eagle population vary from year to year? As I have learned, the eagles migrate south because of the cold weather, mainly up north. When the rivers up north become frozen over with ice…this forces an increase in the eagle population further south where the birds can still find open water in which to feed.
Because the eagles are looking for places to feed, the Lock & Dam areas along the rivers are very popular for spotting the American Bald Eagle. You can check out Lock & Dam 21 in Quincy, Illinois; Lock & Dam 24 at Clarksville, MO or Lock & Dam 25 just east of Winfield, MO. Let me know what you see!
Eagle Watching Vacation!?
So, what is a person to do with all these places to view the eagles?  If you are wanting to get away from things for a few days, and who doesn't enjoy a getaway, then take advantage of Harpole's Heartland Lodge's convenient location to some of the best eagle watching in the Midwest. Situated along the Mississippi River bluffs in West Central Illinois, Heartland provides the perfect spot for a relaxing getaway…and is within a short driving distance from all of the locations I've mentioned.
If you want to check out all the eagles in Quincy, be sure and check out the Quincy Great River Eagle Days. And if you want to see an eagle up close, check out Eagle Sundays held at The Audubon Center at Riverlands in West Alton, IL…every Sunday in January and the first Sunday in February. Pere Marquette Lodge & Conference Center in Grafton, IL will also be holding their Bald Eagle Festival on the last Sunday in January. Many of these events are free and open to the public but some do require tickets so be sure to check out their websites. What a great way to spend time with your family and friends…while building some memories along the way. And eagles don't just visit those towns or eagle watching hot spots during this time of year. Even though towns such as Louisiana and Hannibal, MO may not have specific eagle activities planned, they are still a great place to view the eagles.
I have to say that when I first started writing my blogs about eagles, I did not have any pictures of my own to use…so I borrowed some from a friend. However, I have been lucky enough to capture a few photographs of my own and am glad to share them with you. But I realized something as I was reviewing my photographs the other night…sometimes I get so wrapped up in getting the shot that I forget to enjoy the beauty of what's happening around me. So don't forget to just sit back and enjoy the spectacle in front of you…these birds can sometimes have a personality of their own and if you are patient enough, you will surely see them in all their glory! 
So just think of the possibilities – spending a few days at Heartland Lodge will put you right in the heart of eagle watching. All the towns, festivities and eagle watching hot spots are within a short drive of the lodge. You can spend one day exploring the Illinois side of the river, spend the night by enjoying an awesome dinner and a roaring fireplace at the lodge or one of their new private luxury cabins, and then explore the Missouri side the next day. Who knows? You may even spot some eagles near the lodge…a couple of the upland guides have told me in the past that they have seen eagles in the fields around the lodge and its hunting ground. I was looking in the trees along the river and didn't even think to look in the fields…now I know to keep my eyes peeled in ALL directions.
Lori Biehl
Blogger and Photographer
Last Updated: December 30th, 2022