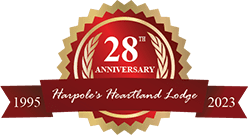 Next Stop…Quincy, Illinois!!
Quincy is home to some of our family – one of my dad's brothers lived there so I had cousins that grew up in town.  And now, my brother's kids live, work, and go to school in Quincy.  So, I called my 17-year-old nephew to see if he could assist me in getting some pictures for this blog.  I guess you could say that I gave him a 'home' work assignment.  He is a budding photographer and has a unique eye for things – this is his second year on the high school yearbook staff and this year, he was given the honor of being named Photo Editor of the yearbook.  Good for him!
So, Judd and a friend went on a sightseeing trip around town taking pictures of some of Quincy's highlights.  I was certainly impressed with his pictures and as I researched a little more of Quincy's history, I was surprised to learn that he captured some of Quincy's key history just by taking pictures.  And to think, this viewpoint is all from the perspective of a high school senior!  With Judd's pictures as a guide, I hit the internet to learn more and learned so much about Quincy that I could probably write pages and pages; however, I will try and keep this blog limited to the pictures that Judd took.  But stay tuned – I will be writing more on Quincy!
To me, the statue of John Wood provided the most interesting bit of history.  In 1820, Mr. Wood and Willard Keyes, settled in Pike County where he farmed for two years.  Who knew that Quincy and Pike County, Illinois – the home of Heartland Lodge – had a connection going back in time over 190 years ago!  When the present site of Quincy was uninhabited, it was called "the Bluffs" and in 1821, Mr. Wood visited and purchased a piece of land there.  After building a small cabin near the river, he became the first settler of Quincy.  Mr. Wood not only was the first occupant of Quincy, but then followed the law for the formation of a new county in 1825.  The county, named Adams County, and the existing village, which was named as the county seat and called Quincy, were named for the newest President of the United States, John Quincy Adams.  After serving in several public offices in Quincy, Mr. Wood went on to the state level and served as the 12th Governor of Illinois from 1860-1861.
Stephen Douglas, also from this district, served as Congressman and then as Senator.  One of the famous Lincoln-Douglas debates was held in what is now known as Washington Park.  Washington Park is the heart of downtown Quincy and is surrounded by the city's business district.  Mixed in among the great architectural buildings of the city's business district, and located in the center of the park, is the LED Water Fountain Splash Pad.  This newer feature was a favorite of our young tour guides and I can see why.  I just shot pictures at a similar fountain at Keiner Plaza in St. Louis, Missouri and the fountains provide hours of entertainment for young and old alike.
Judd's favorite picture is of the marquee sign at the Washington Theater.  This newly renovated theatre was built in 1924 and was named for the park that it faces.  The City of Quincy acquired the theater in 2000 and as recent as last Friday, has been holding open houses and events there.  Even as I write this blog, the Save The Washington Theater Trivia Night is going on!
Have I mentioned that Quincy is full of wonderful architectural features and buildings?  From Romanesque to Craftsman style, from Renaissance Revival to Italian Renaissance, Quincy offers a diverse selection of architecture – one of the most important in the United States!  From the historic buildings surrounding Washington Park to the Governor John Wood Mansion to Villa Kathrine and even the museums and private homes, Quincy would be a great place to study architecture.
But Quincy is also home to one of the largest and oldest veteran's homes – the Illinois Veteran's Home was dedicated in 1886.  You can also find the All-Wars Museum sharing property with the Veteran's Home.  And parks!  Quincy has some great parks – and great photo opportunities – including those found at Indian Mounds Park & Pool and Bicentennial Park.  Even the riverfront is a great spot to visit!  And even though neither Judd nor I have a picture of it, I'm anxious to visit the 9-11 Memorial at 8th & Maine (the West Parking Lot of City Hall.)  How incredible to have a piece of current American history in a city rich in history!
Because of all the natural and architectural features Quincy has to offer, the city became known early on as "The Gem City."  I guess since I grew up in Central Illinois and have visited family in Quincy over the years, I never really took the time to learn about this city and its 'gems' – the history, architecture, and family-oriented activities,
So regardless of what type of history you are interested in, Quincy has something to offer.  Learn about the German immigrants, the Mormons (see my Nauvoo blog), and even the Underground Railroad during your next visit to Quincy.  I was amazed to learn that Quincy was a major starting point for the Underground Railroad and am looking forward to learning more about this very important part of American history.
In the last blog, I wrote about vacations and all the options available within a short drive from Heartland Lodge.  Well now you can add Quincy to that list!  And when thinking of visiting Quincy, be sure to check out Villa Kathrine, now home to the Quincy Area Convention and Visitor's Bureau. The Villa Kathrine is rich in history and will provide a great place to start your visit to Quincy.  The Historical Society of Quincy and Adams Co. (www.hsqac.org) would also be a great source of information to enhance your trip.
Both Quincy and Heartland are situated along the Mississippi River bluffs and both offer incredible views of the area.  So, plan a trip with the family and learn more about Quincy, Illinois.  Whether you plan for a weekend, or longer, take a day (or more) and visit Quincy.  Turn YOUR teenager loose with a camera and see what catches their eye in Quincy.  You might be surprised to see what pictures they come back with – I know I was!  So, thank you, Juddson Hughes, for sharing your perspective on Quincy – your hometown and a GREAT place to visit.
Lori Biehl
Last Updated: August 8th, 2023