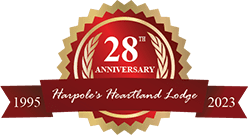 Raging Rivers WaterPark – It's Cool When It's Hot!!
On Saturday, Dan and I took part in a family tradition that began approximately 14 years ago – but this tradition included FOUR generations of my family – ranging in age from eight-months to 71 years of age!  Believe it or not, we made our annual visit to Raging Rivers Water Park – something we have done nearly every year since my youngest niece was just a baby and she is now 15 years old!
I can't honestly remember how this annual tradition began but it continues to pull the family together for a day of fun in the sun and all the attractions that this Illinois water park has to offer.  Throughout the years, the faces have changed but the consistent group includes my mom, brother, four nieces and nephews along with two great nieces – and sometimes girlfriends, boyfriends and family friends.  So it doesn't matter who shows up – a day at Raging Rivers (www.ragingrivers.com) is always a good time!  Believe it or not, we've only had one year where we've been rained out – so we drove down to the Lewis & Clark Museum for the afternoon.  As Mom would say, "We'll just go to Plan B."
As water parks go, Raging Rivers is one of the best!  Located on the scenic Great River Road in Grafton, Illinois – and just 45 minutes from Harpole's Heartland Lodge – the water park is nestled in the bluffs overlooking the Mississippi River.  So not only do we enjoy a day playing in the water, we take in what the incredible view has to offer – boaters, barges and bicyclists.
It seems like the family is always coming from different directions but it always seems to work that everyone arrives within 15 minutes of each other.  And just as the faces have changed over the years, so has the route that Dan and I take.  Since two of the ferries that we have taken over the years have closed, we have taken the Golden Eagle Ferry from Missouri to Illinois and then the Brussels Ferry in Illinois to Route 100.  Some people never ride a ferry and we ride two in one day – how fun!
Once everyone arrives at the water park, we'll go in and grab a table or two and then head to the fun!  Because our two youngest participants this year were only four-years and eight-months old, Itty Bitty Surf City was one of the first places we hit.  It's so much fun to watch the kids and their reactions as they put their feet in the water for the first time.  One of the other big attractions early in the day is always Tree House Harbor – everyone stands around waiting for the bucket to spill over – and drench everyone below!  Probably the quickest way to get wet right from the start!
Around noon or so, we'll head out to the picnic area for our picnic lunch!  This gives everyone a chance to replenish his or her energy for the afternoon round of fun!  The brave souls in our group will check out the Cascades Flumes – which I understand has been reworked and is FASTER than ever – but only after they've attempted the Runaway Rafts, the Shark and the Swirl Pool (affectionately called the Toilet Bowl.)  As the afternoon starts winding down, everyone scrambles to get in one last dip in the Breaker Beach Wave Pool, or a float around the Endless River (a.k.a. the Lazy River.)
This year, I was able to spend a little bit of time with Donna Smith, the General Manager for Raging Rivers.  Donna and her late husband, Larry, came from Osage Beach, MO to build a water park near St. Louis and when they saw this 20-acre tract, they couldn't resist the view – who can blame them?  So because of their vision, the park is celebrating its 23rd year of business!  When I asked what her favorite part of the water park was, she replied, "working with the young people."  Donna is the second general manager and/or owner that I have talked with the last couple of months who feels this way about their employees!  She is also very proud of the fact that Raging Rivers is still a family-oriented environment!
But did you know that you can stop at Raging Rivers and shop in their Port of Call gift shop without having to pay admission to the water park?  Donna said that there are many people who will stop in all the time to just buy a swimsuit or pair of sunglasses – keep that in mind the next time you drive by!  The water park is also home to a new pavilion this year – and they just recently held their first wedding reception there – how fun!
So think about it – the summer heat is bearing down on all of us.  The kids are getting ready to go back to school soon!  What can you do to top off your summer?  Plan a weekend getaway to Harpole's Heartland Lodge, located in Pike County, Illinois – and include a day trip to Raging Rivers WaterPark in nearby Jersey County.  It's a great way to spend those hot afternoons and still enjoy everything the lodge has to offer.  Head out after breakfast, spend the day splashing in the water, pack a picnic lunch or grab lunch at the water park – then head back to Heartland for dinner and a hayride.
My 15-year old niece said her friends were asking her, "Would you rather go to a water park you can go to every year or have a free trip to DC?" but she replied that "IT'S MY FAMILY."  I think her response says it all!  She didn't have to choose though – she was able to make the trip to Washington, DC AND go to the water park with us!  But her feelings are an indication of how important family traditions are – even to kids and teenagers.  So start your OWN family traditions at Heartland Lodge like Dan and I have (see some of my other blogs) and create memories that you and your kids will cherish for a lifetime! 
Lori Biehl
Thirteen-Year-in-a-Row-Guest
Last Updated: July 17th, 2012