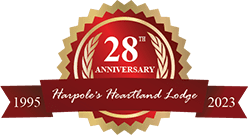 The Essential Girls' Getaway
It's no secret – our lives are busier than ever. For those in the professional world, long hours, e-mails, text messages, and conference calls keep us ever struggling to keep up with a constant barrage of correspondence and obligation. For those raising a family, soccer games, dance recitals, laundry, and meal preparation leave us thoroughly spent. We are moving as fast as we possibly can in every direction, and on those occasions when we do sit down to take a break, we are generally either too tired to really relax or too concerned about progress not being made.
This is why the Girls' Getaway is so essential. We simply cannot fulfill all of our responsibilities if we never recharge our own batteries.  Those in destination-marketing like to use phrases like "you deserve a break," but really, what you need is so much more than that.  You need to unwind.  You need adventure.  You need to get a little lost.
For me, one of the best ways to properly untangle all the knots I get into is to spend some quality R&R time with my friends.  They know about my life and all the things that annoy me throughout the day, and they're the perfect people to help me forget them.  While spending time at a local coffee shop or bar is a great quick fix, we all need the occasional full blown escape.
My advice to you is to do some planning before approaching your friends.  You know them and what they like, and just like any proposal, it will go more smoothly if you have options and ideas to present.  If it's your idea, don't be surprised if everyone expects you to be in charge of the planning, which can actually be part of the fun.  If everything goes well, you'll have bragging rights for months.   If not, then you can make one of them plan the next trip!
Now, it can be difficult go get a group of girls together for even a short trip, so start planning early. Expense, work, and home obligations limit us all, so you need to approach your friends and set a date as soon as possible.
Once you have a specific weekend in mind, begin thinking about your group of friends.  Everyone is different and what is a good fit for some people just doesn't do it for others.  I am in a little book club and can think of nothing more appropriate for our group than to sit by a fire with a good bottle of wine.  Maybe your idea of a good time is horseback riding or a cooking class or seeing a show.  Whatever fits the bill, start looking for a place that suits your collective fancy.  Where will you stay?  What attractions do you want?  How far is everyone willing to travel?  If the stars align, you may even be able to find a place that offers everything you're looking for in one location.
A final note – A lot of magazines and experts will tell you to leave your cell phone at home or just turn it off and forget about everything going on back in the real world.  While the sentiment here is nice, this is far easier said than done (for me it's impossible).  So, instead, take a more measured approach.  Decide on a short period of time (like 20 minutes) beforehand and make all of your calls then.  You'll feel better knowing that everything is alright, and you can spend your time relaxing rather than checking your phone or e-mail.
Nicole
Last Updated: August 20th, 2019