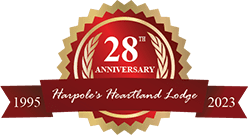 Mississippi Flyway Waterfowl Hunting Update
The 2022 Waterfowl season is in full swing! We have had a phenomenal start to our season, even with the above average temperatures- our clients have had several great hunts! In the beginning a lot of grey ducks (teal, gadwall) moved into the area, now we're starting to see more mallards and specklebelly geese as a major cold front is forecasted to move through at the end of the week.
The early light of morning has laid witness to this variety of waterfowl coming into the field. This all being viewed from our comfortable dry pit. It has all the comforts of home and plenty of room to stretch out and relax. There's something to be said about being able enjoying the warmth of the pit and a hot coffee while watching wave after wave of ducks work into the spread. Combine that with an afternoon of great dog work and quality upland bird hunting, it has the makings of a great day. Our clients have been enjoying successful mornings in the pit, followed by lunch and then back to the field for upland hunting. After the day is through, they'll enjoy a relaxing time back at the lodge and a homemade dinner. We are not even halfway through our waterfowl season and have many more hunts and memories to make in 2022.
If you are interested in a waterfowl or upland hunt, please let us know as soon as possible! There are a few spots open for the end of November and into December. A great time for mallards and Canada geese. Call 217-734-2526 or E-Mail us today and let's get started on making memories! For more information on our waterfowl hunts, click here>>.
Combo Waterfowl/ Upland Hunt Information >>
Last Updated: November 7th, 2022