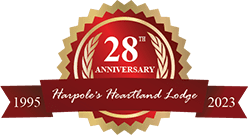 Reliving History with the Lincoln Days Civil War Reenactment!!
I have a confession to make! I have never been a huge history fan and as much as I hate to admit it, American history was not my favorite subject in school. I know! How can you live in the Midwest and NOT enjoy American history? We are surrounded by it! Okay…so I have another confession. I'm actually beginning to enjoy and appreciate all the history that makes up a huge part of this great country that we live in. Exploring our neighborhoods for the blogs has opened my eyes to just how much I was missing out on. I've been telling my friends and family for years that it took me a long time to actually 'grow up' – so I figure learning to appreciate American history is a part of my 'growing' process.
The Lincoln Days Civil War Reenactmen not only made me realize how much I DIDN'T know about the Civil War but it also sparked an interest in learning more. Not only will I be attending again this year, but you can have the opportunity to experience this reenactment as well. The Civil War Reenactment is held annually on the first full weekend of June so for 2023, it will be Saturday, June 3rd and Sunday, June 4th at Pittsfield Lake just outside of Pittsfield, IL. The weekend includes a reenactment on both Saturday and Sunday, a fashion show and a night firing of the cannon at dusk on Saturday with an 1806's church service on Sunday morning.
I personally attended this event a few years ago.. The camp is set up with reenactors who spend the weekend living just as our ancestors did back in the day. In fact, the reenactors are so dedicated to the process that even when it rained (and rained hard) on Saturday night, they slept in their tents and braved the weather just as the soldiers would have done. Even on Sunday morning, many of the camps had wet clothing and hats hanging out to dry. And keep in mind, much of the clothing worn back in the day was made of wool…not an easy thing to dry in damp weather.
In addition to the Federal and Confederate Artillery Camps being set up at last year's reenactment (with a road dividing the two camps), there were also demonstrations being given by an embalmer and a couple of blacksmiths. Blacksmiths are always a huge hit at fairs and festivals but if you've never seen a period embalmer demonstration, you're really missing out! His demonstrations always had a large crowd – sometimes the spectators were even reenactors themselves!
In addition to the demonstrations available both days, we saw a couple different styles of cannons with reenactors ready to explain how the cannon works and is fired. As much as the reenactors believe in the craft, they are always ready to share their knowledge with others, including those of us who are anxious to learn! One other thing you'll notice about the camp – there are no signs of modern day technology – no cell phones, radios, or current day amenities. The participants believe in portraying the camp as it truly would have been during the Civil War.
And keep your eyes open as you stroll the grounds of the camp. You'll never know who you might encounter! We saw General Grant and had the privilege of meeting the 16th President of the United States, Mr. Abraham Lincoln himself! I'm sure there were other historical people there but keep in mind, I'm going to have to go back to history class to figure it all out! Maybe when we attend this year, I'll be able to put more of the pieces together! Take the opportunity to visit with the Civil War-era personalities and experience a bit of history first-hand. They are truly in character – sometimes so much so that the conversation may catch you off guard. As I was explaining to President Lincoln that I wrote blogs, he asked "what is a blog" and when I mentioned the internet, he asked me "what is the internet?" After the second question, it dawned on me that blogs and the internet did not exist during the 1860's!
The actual battle reenactment is held within walking distance of the camps but there is a shuttle available also. My suggestion is to get there in plenty of time to get a seat…you'll want to see the different units of soldiers walk in or come in on horseback. The march to the battlefield is impressive – you won't want to miss it! And be prepared for the first round of cannon fire! Since I am always behind my camera taking photographs, I can't hold my fingers to my ears so I wear earplugs…you may want to consider it as well! The reenactment takes place near the actually lake and rumor has it that there will be boats involved this year! From the excitement I can feel from my source of information, this is a major addition to the already exciting battle! Once the battle has determined a winner, the soldiers return to camp to begin the process of packing up camp and heading home.
Not only is this a family-friendly event to attend, it is also a family activity for many involved in the reenactment itself. Can you imagine involving your family in this method of camping? Instead of pulling a trailer behind a truck and hooking up to electricity to run an air conditioner, they pack up a tent, cots, and clothing from the Civil War era and prepare to camp as the soldiers did during the battle. The kids bring period toys, play games and even carry a flag during the march to and from the battlefield. What a way to experience history!
So are you a history buff? Do you want your kids to learn about history from the experience itself? Then this is definitely an event that you'll want to put on your calendar! Maybe sleeping in a cot in a tent isn't your idea of accommodations but remember, we are in the 21st century. Consider a few days or a weekend at Harpole's Heartland Lodge in Nebo, IL and you'll be just a short drive from the reenactment. Enjoy the comfortable rooms and suites at the lodge and then spend the day at the reenactment. In addition to the reenactment, Pike County is full of Lincoln history. You can also enjoy learn all about the places that Lincoln visited on the Lincoln Talking House tour. I never realized how many connections there were to Lincoln until I started writing these blogs. I promise you – you will learn a lot that you didn't know!
And who knows? Maybe you'll make some new friends through the reenactment. I was lucky enough to have called a wonderful lady last year to verify information on the Civil War Reenactment. Kathy Zimmerman is a wealth of historical information, not only on Lincoln but on Pike County as well. Kathy and I have kept in touch throughout the last year and through her, I am always learning something new! Kathy has also been nice enough to share some videos of past reenactments. I just took a moment to watch these and you will want to watch them too! Check out the Reenactors to learn a little bit about how some of the reenactors have become involved and then check out the Fashion Show…I'm hoping to be able to catch the fashion show this year and learn some of the reasons that people dressed the way they did during the 1860's. And last but not least, check out The Letter…I'm sure the sentiment expressed in this video was felt throughout many families during the war. These videos were put together by the Abraham Lincoln Project of Pike County, the City of Pittsfield, and the Illinois Rural Electric Cooperative.
Remember those personalities that you will find in period dress at the reenactment? Kathy is always there as well…in period dress…and thanks to my friend, Bob, we have a photograph of Abe and the Babes (President Lincoln's words – not mine) to document the memories!
-Lori Biehl
Last Updated: May 5th, 2023