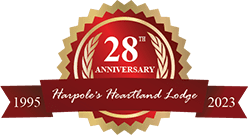 Quincy, IL Top Ten Vacation Ideas
1) Villa Kathrine – Quincy
532 Gardner Expressway, Quincy, IL 62301
217-224-3688
Mon.-Sat. 9-5pm
Sunday 1-5pm closes at 4pm Nov.-Feb.
Admission: $3/Adult, $1.50/Child 6-12
Group tours available by appointment.
www.villakathrine.org
This is a great place to start your tour of Quincy and the surrounding area. The Villa Kathrine is a unique example of Mediterranean architecture. Built as a residence in 1900 on a bluff with a breath-taking view of the Mississippi River, it is listed on the National Register of Historic Places. Built for Quincy native and world traveler George Metz, the Villa Kathrine was based on his sketches and photos of villas throughout the Mediterranean. It has a number of interesting features, including a "harem" room and a courtyard, which surrounds a reflecting pool. The building now houses Quincy's Tourist Information Center as well as the Quincy Area Convention and Visitors Bureau.

2) East End Historic District – 12th to 24th Streets, Maine to State Streets – Quincy
The East End Historic District is distinguished by its grand collection of homes of every period and style since 1850. Most have been painstakingly restored with lawns of beautifully planted sugar maples, tulip trees, flowering dogwood and redbud trees. Visit the Quincy Area Convention & Visitors Bureau offices at 532 Gardner Expressway for maps of the historic districts.
3) John Wood Mansion – 1835 Log Cabin and Parsonage
425 S. 12th Street, Quincy, IL 62301/217-222-1835
Office: Mon-Fri 10am-2pm
Quincy's History Shop: Tues-Sat 10am-2pm
Tours: April-Oct, Mon-Sat 10 am-2 pm
Admission: $3 for one site, $5 for two sites
The John Wood Mansion is the restored home of Quincy's founder and the twelfth Governor of Illinois, John Wood. The mansion is recognized by historians and architects as one of the Midwest's finest existing examples of Greek Revival architecture. The 1835 Pioneer Log Cabin is preserved, refurbished authentically, and features a pioneer garden. The Parsonage displays items depicting the history of Adams County while preserving a historic parsonage. The Parsonage is open during office hours.
4) Quincy Art Center – Quincy www.quincyartcenter.org
1515 Jersey St., Quincy, IL 62301 | 217-223-5900

Tues-Fri 12-4pm, Sat-Sun 1-4pm
Admission: $3.00 Adults, $1.00 Seniors and Students
The Quincy Art Center, a museum of the visual arts, was started in 1923 and is located on the grounds of the former Lorenzo Bull mansion, now the Women's City Club. In 1990, an award-winning addition was opened with galleries and a gift shop with studio space in the lower level. A variety of rotating exhibitions are presented throughout the year. Important contemporary Midwestern art is a primary focus, and work by artists of national and international renown are also featured.
5) Quincy Community Theatre – Quincy
300 Civic Center Plaza, 3rd & York Streets, Quincy, IL
(In the Oakley Lindsay Civic Center) | 217-222-3209
Box Office: Mon-Fri 10am-5pm
www.1qct.org
This state of the art community theatre far outshines and outperforms many professional theatres. The Quincy Community Theatre's first production was in 1929. The theatre seats 498 people and is complete with a thrust stage and full orchestra pit. Six different performances a year attract sell out crowds.
6) Mississippi Valley Wine Guide
Each winery is family-owned and operated, some fifth generation and some first. Each holds its own unique story, with origins dating from 1857 to 2012, each offering distinctive settings–Mississippi bluff views, panoramic outdoor wonderlands, serene lakes.
7) Private Home Tours – Quincy
Various homes, Quincy, IL 62301
217-214-3700 or 800-978-4748
www.seequincy.com
Private Home Tours of Quincy offers group tours of some of Quincy's most significant and architecturally rich homes. Twenty-one private homes are currently participating in the year round program. The private home tours are clustered into neighborhoods to allow groups to visit each home within walking distance of each other. Call the Quincy Area Convention and Visitors Bureau to learn more information and to book your tour. The program is available to groups of 20 or more people.
8) Historic Nauvoo Visitor's Center – Nauvoo, IL
350 North Main Street, Nauvoo, IL 62354 | 217-453-2419
May-Aug: Mon-Sat 9am-6pm, Sun 12:30am-5pm
Sept-Apr: Mon-Sat 9am-5pm, Sun 12:30-5pm
Free & Open to the Public
www.historicnauvoo.net
Stop by the Visitor's Center for a tour of historic Nauvoo. Tour 65 separate and distinct sites from a bakery to a brick maker. Hands on activities, pioneer games, and even a horse-pulled wagon ride through the city can be enjoyed all year. Rides are available daily, weather permitting, except Sundays. Take time to explore the Monument to Women Garden while stopping at the Visitor's Center. Within the garden area are statues depicting and celebrating women's roles at every stage throughout life.
9) Family Living Center – Nauvoo, IL
Main & White Streets, Nauvoo, IL 62354 | 217-453-2419
Winter Hours: Mon-Sat 9am-5pm, Sun 12:30-5pm
Summer Hours: Daily 9am-6pm
Open to the Public
www.historicnauvoo.net
Explore the sights and sounds of pioneer life in historic Nauvoo. Hands-on-experiences include woodworking, weaving, rope making, pottery, and candle making just to name a few. A free, must see place for children.
10 ) Carthage Jail & Visitors Center – Carthage, IL
310 Buchanan Street, Carthage, IL 62321 | 217-357-2989
May-Aug: Mon-Sat 8am-9pm, Sun 10:30am-6pm
Sept-Apr: Mon-Sat 9am-6pm, Sun 12:30-5pm
The Old Carthage Jail was constructed of native yellow limestone between 1839 and 1841. It was the site where Mormon leader, Joseph Smith Jr., and his brother Hyrum, were killed by an angry mob on June 27, 1844. This resulted in the Mormons abandoning nearby Nauvoo on their famous trek west that led to the founding of Salt Lake City, UT.
Please contact each location directly to check on hours of operation and directions.