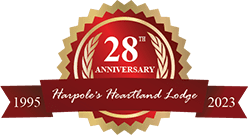 Christmas Gift Giving!!
Today is Wednesday, December 5 and I guess at some point, I have to get myself in the Christmas spirit!  It seemed like Thanksgiving came so early this year – and I wanted to enjoy the holiday as long as I could – that Christmas has snuck up on me AGAIN!  Is anyone in the same situation that I'm in?
Now granted, I have been listening to Christmas music since we returned from our Thanksgiving holiday with my family.  I also have finally started burning my favorite Christmas scented candles from Yankee Candle – right now I'm burning Mountain Berry – and as soon as it's gone, I'll break out my all-time favorite, Balsam and Cedar!  It's just almost as good as having a real Christmas tree in the house but hopefully I'll have the real thing up by Christmas!  Speaking of Yankee Candles, read on to find out how you can pick up a Yankee Candle of your very own!
Along with the Christmas carols and holidays scents comes the Christmas shopping.  If you're like me, I always have the best of intentions throughout the year and try to get my shopping done before the crowds hit the stores.  However, here I sit on December 3 with just a little bit of shopping done and a LOT of shopping left to do.
So what's a girl (or guy) to do?  Make it easy on yourself, and wrap up some great gifts in the meantime, by contacting Harpole's Heartland Lodge (one of my FAVORITE places) for ALL your Christmas shopping needs!  If you decide to purchase a gift certificate for the lodge, there are several different options for you to choose from – and any one of them is sure to be a huge hit!
Some people may not be fans of gift cards or gift certificates as gifts.  Even though they can be used for whatever the recipient wants at their favorite store or for a night out at their favorite restaurant, they can sometimes feel impersonal.  That's one of the great things about a gift certificate to Heartland Lodge.  By working with the girls in the office, you can choose from several different gift certificate options, allowing you to personalize your gift just a little more.
Of course, the most popular gift certificate would be one for an overnight stay in a specific room type.  All of the rooms feature triple-sheeted beds and a private bath, and each is decorated according to its nature-themed name.  The original lodge has 11 regular rooms, all with two extra long twin beds.  The Angler Room and Whitetail Suite are also both found in the original lodge.  The Angler Room is decorated in a fishing theme and has a queen-size bed along with a set of bunk beds – perfect for the family on your gift list.  The Whitetail Suite (our personal favorite) showcases a king-size canopy bed, private bath with Whirlpool, fireplace and a private entrance to the walkout porch.  The new lodge is home to seven Luxury Suites – each decorated according to its name.  The suites feature everything that the Whitetail Suite has but also includes a daybed and two comfy chairs – perfect for reading or relaxing.
The overnight stay certificate could be purchased with or without the meal package but Dan and I will be the first to tell you that the meals are incredible and would certainly be appreciate by your gift recipient.  So consider giving an overnight stay package and your gift will be the favorite gift that will be talked about for years to come!
But did you know that you could also give a gift certificate for one of the activities available at the lodge?  Consider giving a certificate for a one-hour horseback ride or for a Romantic Horseback Ride for Two.  Or follow the new ATV motto at the lodge – "Some Like It Easy, Some Like It Rough" – and purchase either a certificate for an ATV rental or for a day pass and let them bring their own ATV to ride on over 700 acres of ATV trails.  Check out the certificates for a round of sporting clays – 15 stations set in natural surroundings on 15 acres.  Or better yet, give them a certificate for the Stay & Clays Package – this includes a two-night stay, 200 targets, one dinner for two and one brunch for two, as well as the scenic hayride, bonfire, soda & s'mores.
The third option for certificates would be to give a certificate with just a dollar amount specified.  This option lets the recipient choose how they want to use the certificate – be it an overnight stay, an activity, or applied to a package.  It also allows the recipient to choose when they use the certificate – selecting the best dates for them.  Just think – this could be the gift that keeps on giving!
But wait!  There's more!  If you are a huge fan of Yankee Candle (remember, I've been burning my favorites), you can get your very own Yankee Candle just by purchasing a Heartland Lodge gift certificate.  Check out the short article on Heartland's web page under the "News and Promotions" tab but I'll give you a few of the details here.  Any gift certificate purchased with a value of a regular room with meals (or greater), will receive a FREE 22 oz. Yankee Candle!  Yes, I said FREE!  There are a variety of fragrances and though the fragrance cannot be guaranteed, you just can't go wrong with a Yankee Candle!  This offer is limited to the first 100 gift certificates purchased by December 25 (just in time for Christmas) or when supplies run out!  This is like getting two gifts for one!  Gift the candle with the gift certificate, use the candle as a separate gift or keep it and enjoy it yourself!  Any way you look at it, you can't go wrong!
I've also heard from one of Santa's elves that for a limited time, you can receive 5% off any resort gift certificate!  That makes a Heartland Lodge gift certificate even a greater gift!  Just think, a gift certificate to a wonderful Illinois bed & breakfast and resort that includes a Yankee Candle and a 5% savings!  Who can resist?
So let the elves at Heartland help you be the best Santa you can be!  A gift certificate to the lodge is sure to put a smile on the face of the intended recipient(s)!  I've already given Dan my Christmas wish list but I can always add to it, right?
Lori Biehl
Fourteen-Year-in-a-Row-Guest
Last Updated: December 5th, 2012