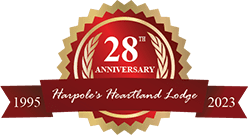 Father's Day ATV Riding Event
In celebration of Father's Day, we will be hosting a special Father's Day ATV/ UTV riding event!
Enjoy ATV Riding, Horseback Riding Trails, Polaris UTV Rentals, 15-Station Sporting Clays Course, Hiking, Bonfire and smore's, Fishing and much more!
On Saturday and Sunday June 18th & 19th we will be celebrating Father's Day with the following special promotions and activities:
Fishing Contest! **Biggest largemouth bass will receive a prize both Saturday and Sunday!! (Additional details below)
Father's will receive $5 off ATV park pass- per child! (Children must be present at check-in, regular $39 per machine)
Special Promotions Available in the Pro Shop- Sat/ Sun!
Lodging Specials! (Click here for more information >>)
Spring Creek Fire Department will be having a food truck on site both Saturday and Sunday! Please support our local department!
If you are unable to make it to our Father's Day riding event and still need a unique Father's Day Gift Idea you can purchase a gift certificate for a later date! Call 217-734-2526 to purchase today!
**Fishing Contest- June 17th-20th the I.L. DNR offers free fishing days (you will not need a fishing license during that timeframe). Any other dates, fisherman must have a valid Illinois fishing license. All fishing is catch and release. Must have an ATV/ UTV or rent one of our UTV's to access fishing ponds. There are 4 ponds on the ATV park, map provided at check in. We will supply the measuring sticks on-site. Just snap a picture of the fish next to it! Bring your fishing poles and lures! Additional fishing information here >>
---
**Important Information**
*OHV Park open 9 A.M. – 5 P.M.*
Please give us a call at 217-734-2526 to reserve a room or if you have any questions!
Last Updated: June 6th, 2022