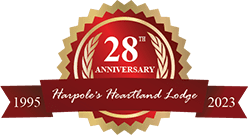 Early Season Whitetail Deer Hunting.
            Play aggressive or conservative. Thoughts from both sides of the discussion. 
Early archery season especially for whitetails is a crap shoot.  Weather periodically fluctuates from Indian summers to November like chills. Deer movement can be spotty or can be extremely hot depending on location and conditions. Another early bow season difficulty is, for over a month on social media we have watched pictures of deer and elk hitting the dirt building up our own anticipation and eagerness.  While it is no secret hunting early food sources yields results and can be one of the best times to actually kill a mature buck,  there seem to be two sides to this discussion. Do you play aggressive this time of year and take advantage of predictability but risk over hunting an area, or, play conservative,hunt less than you will in the rut ,carefully hunting your areas on the edge  and make slow adjustments as you watch the deer over the course of a few days or weeks.   One side may argue the deer only last so long in predictable feeding patterns so hit em early and often. Owner of pure hunting magazine Clifford Martin took advantage of his trail cam scouting reports and arrowed a dandy 164 buck the first week of October.  
So what do you do?  How do you keep your eagerness in check and still get yourself in position not take advantage early?
Three things to consider for early season hunting:
1)Set a time limit to be cautious: Setting a time limit, a date on the calendar to begin pressing in harder.  For example instead of hunting relentlessly in the heat over the first two weeks of the season, you take it slower and cautiously then say the second weekend in October is when you really ramp up your efforts and time
2) Watch the weather: It's easy to want to go every afternoon but if the weather is hot like it has been lately. Don't scent up the area refrain and wait till weather moves through and take advantage of any cold snaps.  Any change in weather can get deer moving especially if it has been warm.  The smallest changes such as cloud cover, precipitation and of course temperatures  should be scrutinized as you strategize
3)Listen to your trail cams:   If you have the ability to have trail cams in the woods, use let them be your eyes. We have heard this over and over again but let your cams be aggressive for you.  i the long run, this saves time, energy and scent.   If you have a patterned deer by all means take advantage of the predictability . In my mind you must be a bit more picky about early season conditions than in the recklessness of the rut  
To each his own. You hunt the way you feel is best for you and your land. Personally I am cautious early since I don't want to over scent my area. I don't have the ability to have cameras out where I hunt near school so my situation calls for conservative maneuvers.   I am interested to hear what you think. Leave comments below. 
Jason Reid
Last Updated: November 17th, 2013