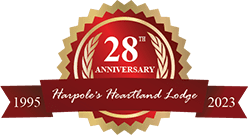 Training Your New Gun Dog
No larger than a loaf of bread, both children and adults alike are captured under the spell of bringing a new puppy home. While many enjoy the playful antics of puppies such as, tug-of-war, jumping, and running away from you with a toy, many owners are losing critical time.  Whether you are as dedicated to waterfowling as the Duck Commanders, or just enjoy the weekend shoot, having a solid gun dog you trust is an asset you can't go without.   However, in those first months of your dog's life, there are keys to training your new dog.  Bob Owens, President of LoneDuck Outfitters and avid gun dog trainer, sat down to discuss four key elements in his training regiments for young gun dogs.
1)  Time is of the essence.
"A puppy's mind is a blank canvas," says Owens.  "This is the time lay a solid foundation for the dog you want in later years. Most bad habits are formed within the first few months, so don't tolerate any behaviors you will have to train out."  As a trainer, you must stay disciplined, consistent, show dominance and command obedience from your puppy in order to train the right habits into them for the long run." Owens emphasized the line between having fun and letting a puppy be a puppy but not allowing bad habits.  "My goal is not to be a drill instructor Too many people let these critical first few months slip away.  Have a plan and get out training."
2)  How long should training sessions be?
One mistake I made early on training was, training dog for 30 to 40 minutes," Owens remarked. "By the end of the training session, my puppy would be tired out, lacking enthusiasm and become disobedient.  In turn, I would become frustrated with the dog.  However, upon reflection, I realized my mistake.  You don't want your puppy to become bored by training too long and thus causing the puppy to lose interest.  Keep the training short in the beginning in order to keep your puppy's enthusiasm up. Start training five to ten minutes at a time and focus on one element.  Regardless, make sure to keep it fun and interesting for the dog."
3)  How do you train a puppy to stay still in the blind?
Many times, hunters become frustrated as their young gun dogs squirm in the excitement of approaching birds and possibly ruining their setup. Training your gun dog to stay still circles back to how you trained him in the beginning.  "The check cord is a great tool when you're out on hikes to command obedience.  You can always have control as long as you have the cord near you." In the blind, Owens uses a tie down stake and short rope to make sure the dog doesn't break in the blind. "It all goes back to having a good foundation with obedience to make sure the dogs stays steady," Owens says. "If the pup breaks before you say so, pull him back in, make him sit, stay and watch you go pick up the dummy.  I never let my dogs go and pick up the training dummy if they break early from point. When I pick it up, it steals their joy.  After a few rounds they learn, in order to be able to run after the dummy, I have to stay put till I am told.  This translates into staying put in the blind."
4)  How should owners introduce their dogs to gun fire?
"Slowly, with an emphasis on slowly," Owens determined.   "I work through a regular training session of tossing bumpers while I have someone else start 100 yards away firing a .22 while the dog is running through grasses.    Then we work into 75, 50 and 25 yards then stop.  The next session we use introduce a slightly louder gun working through the same routine until we work into a shotgun. This allows the dog to become accustomed to the sound… while doing what they love. The excitement for the retrieve should exceed any nervousness from that loud noise each dog is different, if they flinch at any point, back off on distance until they become comfortable," Owens says.
Each dog has its own personality.  Some will be extremely bold and sure of themselves while others, you have to build their confidence over time.  Spending lots of quality time with your dog to learn it's body language, learn their personality to learn how to best draw their natural instincts through will make the training journey totally worth the time when your young gun dog makes it's first retrieve.
Jason Reid
Last Updated: July 7th, 2023