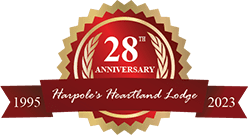 Top Day Trips In Illinois & Missouri
If you are looking to take a day trip while staying at Heartland Lodge there are plenty of options! The lodge is located in the center of all kinds of great road trips in Illinois and Missouri! Take in the rich American history of  Mark Twain, Abe Lincoln and Lewis & Clark or explore the many shops, wineries & breweries along with many site seeing options.
Hannibal Missouri – Home of Mark Twain
Hannibal is home to many artists and artisans and a "famous writer" named Samuel Clemens. Hannibal is a community alive and well today as a thriving regional center nestled on the banks of the Mighty Mississippi. Historic homes, artisans and artists, museums, gift shops, winery and brewery, chocolate shop and a thriving downtown area can all be found here in "America's Hometown", better known as Hannibal.
Last Updated: August 14th, 2019