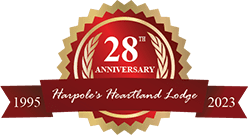 Shooting Tips For Pheasant Hunters
Pheasant Hunting Shooting Tips
Ask just about any pheasant hunting guide what the best way to fill a limit of pheasants is and he'll likely tell you good shooting.  If you kill 75% of the roosters flushed, it only takes 4 – 6 flushes to fill a limit (depending on the state your hunting).  On the other hand, if you're shooting just 50%, it takes six rooster flushes.  Shoot worse than that and the numbers keep going higher.  It's a lot easier to be more successful in the pheasant fields if you shoot well.  Here are a few tips for better pheasant shooting.
Pattern Your Shotgun for Pheasant Hunting
This is common practice for turkey hunters but very few wing-shooters pattern their guns. Some shooters are alarmed to find their gun is shooting to the left or right.  This can be the product of a barrel problem that needs to be corrected by a gunsmith or an issue with the choke.  Speaking of chokes, you should pattern your gun with a few different chokes. Pheasant hunters with pointers are probably shooting birds at close range.  An improved cylinder or modified choke is going to be best suited for them.  If most of your flushes come several yards away, perhaps a full choke is right for you. Knowing how your gun and shells perform will help you become a better wing-shooter.
Buy Better Ammo for Pheasants
I always get a kick out of hunters who spend thousands on travel, dogs, guns, and everything else that goes into a hunt only to skimp on ammunition.  Some hunters will hit the fields with target loads. With everything you have invested in a hunt, an extra $20 on top shelf ammunition is a drop in the bucket. You can't control many of the factors that lead to a successful hunt. Good ammunition is one element of the hunt you can control.
Practice, Practice, Practice
This might seem obvious but there is a difference between practicing with a goal in mind and just blowing through a box of shells on the trap range. Try shooting clay targets from a variety of distances to learn how to effectively range birds.  Deer hunters, especially archers, base all of their shots on distance. The effective range of a pheasant hunter isn't much different than that of a bow hunter. Knowing how your ballistics perform at different distances will help put more birds in your vest. Repetition is very important for better wing-shooting and trap is great for building repetition. But to master crossing shots, shoot some skeet, five stand, or sporting clays as well.
Be Ready to Shoot
One of my hunting partners tends to fill up his pheasant game bag earlier than others on a consistent basis.  It's not because he's a great pheasant hunter or has a great dog.  In my estimation, he just pulls the trigger faster than anyone else in our party.  He can get his gun up and ready to fire a half second before anyone else.  It obviously gives him more opportunities, but it also makes his shots closer.  Carrying your gun with two hands makes it much easier to be ready to shoot.  Right-handed shooters should have their left hand right where the fore-end meets the receiver.  This makes it easy to be ready to shoot at a moment's notice.
Look Above the Pheasant
Most hunters focus their attention at ground level when their dogs get birdy.  As a result, by the time they shoulder their gun and pull the trigger, they shoot under the pheasant.  Instead, focus just about the dogs.  You will know when a flush occurs.  This puts your eyes ahead of the bird before you even shoulder the gun.  This takes some practice, but it essentially creates the lead for you.
Shooting better helps you bag more birds, but it also makes hunting more satisfying.  There is some pride in knowing you've developed a skill that most will never attain.  Pheasants have a way of humbling even the best of us.  You're not going to get them all.  But shooting more consistently will make your hunts more enjoyable.
-written by Chris Larsen 
More Pheasant Hunting Information
Last Updated: September 22nd, 2023