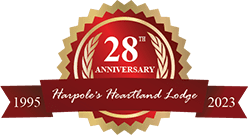 Dive Bar Tour!
Calhoun County, IL Dive Bar Tour Weekend
August 25th-27th
Are you ready to take a dive into the best bars in historic Calhoun County and enjoy the local culture? Grab your friends, spouse or family and embark on a weekend full of fun, laughter, and good times. Enjoying drinks and company during our five-dive bar tour. Visit cozy taverns and local bars. Each of these hidden gems has its own unique character and story, just waiting to be discovered. During our tour you will be able to enjoy beautiful scenic views of the Mississippi and Illinois Rivers, Calhoun County Heritage Barn Quilts and a variety of native wildlife. The tour package also includes a T-Shirt upon arrival that you can wear on the tour!
We also offer several fun on-site activities including horseback riding, sporting clays, Polaris UTV rentals, fishing and much more! After a long week of meetings, laundry, ringing phones, and e-mail updates, don't you think you deserve a weekend full of fun without having to drive once you arrive? Don't miss out on this exciting bar hopping adventure – book your spot now and let the fun begin! Cheers to an unforgettable getaway!
Spots are limited for this tour, and we anticipate it selling out quickly! Please call 217-734-2526 to make reservations. Reservations CANNOT be made online (dates are blocked out online.)
---
We are giving away TWO SPOTS on our Hannibal Wine and Brewery Tour Weekend Trip this year!! Click the button below to sign up and enter your E-Mail! (winner announced via E-Mail) Also be the first to know about future tours!  It only takes a few seconds to sign up!!**
---
2023 Dive Bar Tour Itinerary
Friday, Aug. 25th (Arrival Day,

10% OFF ALL On-Site Activities on Friday!

)
Check in – 3:00-5:00 P.M.
Settle in and explore the lodge. You are welcome to arrive earlier and enjoy our activities (Receive 10% off activities on Friday! Room check in is after 3pm.) Be sure to reserve any activities when you make your reservation.  You can also use this time to relax and enjoy some down time.
Dinner – 6:00 P.M.
An AMAZING made from scratch gourmet dinner & dessert.
Free Time – 7:00 P.M.- ??
Free time to relax, enjoy your room and the resort. Enjoy smore's around the bonfire. (Smore ingredients provided!)
---
Saturday, Aug. 26th (Dive Bar Tour Day)
Breakfast – 9:00 A.M.
The Best Breakfast in Illinois! There is nothing quite like waking up to the aromas wafting from the lodge's kitchen. Eggs, bacon, sausage, fruit, fresh baked bread and much, much more will be served!
Join us for a memorable, fun-filled day as we spend approximately 1 hour at each unique bar. Whether you're a seasoned bar hopper or new to the scene, this is the perfect opportunity to socialize, make new friends, and create unforgettable memories. (Alcohol consumption is not allowed on the bus.)
11:30 A.M – Pick up at Lodge – Dive Bar Tour Begins
12:00-1:00 Michael Tavern
1:15 – 2:15 Straight Home Bar (Good place to grab lunch)
2:30 – 3:30 Big John's 
4:00 – 5:00 A.J. Bar
5:30 – 6:30 Fox Creek Bourbon Barrel (Grab a pizza or other bar food)
6:30- Depart back to Lodge
7:00- Arrive back at Lodge
After a day of traveling, what better way to unwind than to sit by the bonfire with your favorite drink and cook some delicious s'mores? This is the perfect opportunity to relive your favorite moments of the tour with your fellow travelers. Our warm and inviting atmosphere will make you feel right at home, so bring your stories, your laughter, and your appetite, and let's create some unforgettable memories together!
---
Sunday, Aug. 27th (Departure Day)
Brunch 9:00 – 10:00 A.M.
The Best Brunch in Illinois! ACT II
Free Time – 10:00 – 11:00 A.M. (10% OFF ALL On-Site Activities on Sunday!)
Enjoy a beautiful day in the great outdoors. Take a scenic hike to help you get back to nature or enjoy one of our fun activities. Explore our miles of scenic trails while horseback riding ($49 per hour) or renting a Polaris UTV, (click here for more details >>). You can also try your hand at sporting clays ($49 per round or $39 per half round.) Gun rental and shells are available. You can also shop and see the sights at our many area local attractions. All activities are weather permitting.
Check out time – 11:00 A.M.
Check out of your room but feel free to continue participating in any of the above-mentioned activities.
---
Dive Bar Tour Rates
The following prices are for the entire weekend per person (tax, on-site activities, bar drinks, bar meals not included in price):
The Original Lodge
Private Luxury Cabins (4 cabins available)
Luxury Cabins – PROMOTIONAL PRICE $395/person (2 people) per cabin, regular $540. These cabins are extremely cozy, romantic and nice!
Make it an extended weekend. Add a third night for 60% off our normal rates!
*Reservations cannot be made online. Please call 217-734-2526 for reservations. Deposit: Full payment is due at time of reservation. Cancellation Policy: Due to the demand for this event there are no refunds if you cancel.
*Harpole's Heartland Lodge is not responsible of the service of other companies on this tour.
**Wine & Brewery Tour Weekend Giveaway- Winner will be announced Aug. 1, 2023 via email. Does not include meals/extra activities during the tour. Includes all lodge meals, and a regular room in the Original Lodge booked double occupancy. Gratuity not included. Cannot be transferred.
Please drink responsibly.
Last Updated: July 22nd, 2023