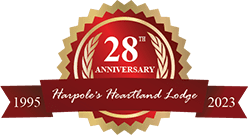 Rifle Hunting in Illinois
Rifle Hunting in Illinois Deer Hunting Laws
The new rifle hunting laws in Illinois allow for a "single" shot or a rifle with the ability to only hold one shell and no other multi-shell magazines be in possession of the hunter. The list of legal rifles in Illinois can be found HERE >> on the Illinois DNR website. For more information on laws and regulations on rifle hunting visit the IDNR website Here>> What effect will this have on the deer population and deer hunting in the state? We'll touch on that in a moment but for now let's look at the pros and cons of Illinois rifle hunting.
Pros of Rifle Hunting Whitetails
The sheer speed and power of some of the new rifles soon to be legal in Illinois are in a category by themselves when compared to traditional shotgun slugs and muzzleloading equipment. Flatter trajectories, pinpoint accuracy and potentially more knockdown power with off the shelf ammunition and optics. Basically- more proficient hunting firearms available to your everyday hunter.
Check out Winchester's new 400 Legend Cartridge Here >> It has over 20% more energy than a 30-30 WIN and 25% more
energy than 350 Legend, with greater penetration! Click here for more details on the new Winchester rifle for deer hunting >>
Although several of the soon to be legal rifles will have the capacity to shoot much further than a couple hundred yards, in general, most of them are around or under the 200-yard range. There are already several shotguns and muzzleloaders that have the capability of shooting that range that deer hunters can and have been using for decades during the Illinois firearm seasons. One of the most popular guns that our clients use at the lodge is the Savage 220 bolt-action slug gun. Several of our clients have them dialed in to 200 yards. *The buck harvested in the picture was harvested at 180 yards.. Several custom muzzleloader companies also make long distance guns that can shoot 300+!
Cons of Rifle Hunting Whitetails
However, rifles do have their "drawbacks", including safety concerns. Considering most of Illinois is flat or gently rolling, rifle hunters will have to be extremely cognizant of what's behind their intended target. Take into consideration that the Illinois firearms are in late November and December and sometimes the ground can be frozen, bullets could potentially "skip" after passing through a deer. The ability to reload quickly with the current law requirements on most rifles will take a few seconds longer when compared to a good old fashion bolt-action or pump slug gun.
The Illinois Rifle Hunting Effect?
Some may argue that rifle hunting in Illinois will be detrimental to the overall deer herd.. But will it?

Overall, the new rifle hunting law will open up more hunting opportunities to more hunters. Potentially younger hunters that may be "scared" of shooting a hard-kicking, 12-gauge slug but feel comfortable shooting a smaller rifle caliber. More hunting opportunities equal more deer harvested. I wouldn't be surprised if the IDNR sees a bump in firearm applications for next year and overall firearm harvest. Which might reduce the population marginally. But is that really a bad thing for Illinois or the deer herd? Deer numbers are strong and healthy in most areas of the state.
The boom of the trophy hunting era has put an emphasis on hunting big bucks. Guided hunts and leases have skyrocketed and most hunters that lease or hunt with an outfitter are only interested in harvesting a trophy buck. Which has led to an influx of does and overall deer. More deer equal lower overall habitat health, which equals bucks that are not reaching their full potential due to lack of prime browse and stressors that come with an overpopulated carrying capacity. Yes, some hunters will complain that they are seeing less deer and the IDNR needs to restrict hunting methods. Yet, in the long run if more does are harvested and the carrying capacity is below what it should be it will be in the best interest of all hunters and lead to a healthier deer herd, in turn helping bucks reach their full potential of antler development.
Illinois Guided Rifle Hunting Outfitter Trip
**If you're interested in rifle hunt in Illinois, we have rifle hunts available for 2024! E-Mail me today for more information at Zach@HeartlandLodge.com or call 217-982-4039. To check out our regular deer hunting rates and dates for this upcoming season Click Here for Rifle Hunting Info. at the Lodge >>
Zach Jumps
Last Updated: October 9th, 2023