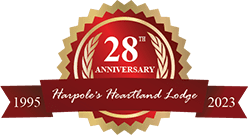 Overthinking the Whitetail Rut…
I was driven to my keyboard this morning after my ritualistic browsing of the news and social media while I rub the sleep out of my eyes.  I encountered several threads on media sources that involved the disappointing 2015 whitetail rut in the Midwest.  Many claiming it to be the worst rut in years.  I have also talked to many hunters personally who share this feeling and are actively shopping for an explanation.  One explanation that seems to keep circling, is one captured by the Rut Predictions posted by several experts prior to the season.
Several respected field experts predicted that due to a full moon on Oct. 27th this year that the rut would be earlier than normal; and given that more traditional peak activity weeks were a little slow this year, many hunters are starting to buy into this logic.  While I am absolutely convinced that the current moon phase has a tremendous impact on deer movement, I am less convinced that the date of the second full moon following the autumnal equinox (the rutting moon) actually dictates the timing of the rut.  My observations over the last 24 hunting seasons has me adhering to the scientific principle of photoperiodism. This principle dictates that organisms will physiologically respond to the lengthening or shortening of daylight.  Since this cycle remains constant year in and year out, it stands to reason that this would be a more accurate system for producing fawns during the optimal time of the year.  If this is true then that must mean that we are overthinking an already perfect schedule of events in an effort to predict the best window to harvest a mature buck. I will do my best to simplify this schedule based on my personal observations and anecdotal evidence.
October 25th-31st, Seeking Phase: This period begins the seeking phase for the whitetail bucks. There may be a few older does that enter into their estrous cycle but it will be limited.  However, if she does enter estrous it is very likely that she will be accompanied by an upper age class buck.  If there is a cold snap this week it is one of your best chances of the season to kill a fully mature buck 5 ½ years old or older.
November 1st-7th, Chase Phase: If you want to see a lot of general buck activity this is consistently the best time frame of the year to do so.  There will be a lot of chasing, grunting, fighting, etc. during this week.  Provided you have decent weather this is your best opportunity to kill a respectable buck as many age classes of bucks will be very active.
November 8th-15th, Increasing Lock Down: General deer sightings will be reduced. Many of your herds' does will be entering estrous; increasing in quantity to the peak of approx. Nov. 15th in the Midwest. Mature bucks will be killed during this time frame usually when they transition between or accompany estrous does.  A good cold snap that keeps the doe herd active can produce exciting hunts but warm weather will bring it to a stand-still.
November 16th-21st, Decreasing Lock Down: The number of estrous does will decrease dramatically daily. Mature bucks will be killed during this time frame when they transition between estrous does or accompany them. Cold weather becomes more likely and usually provides for productive hunts.  Food sources become active again with deer seeking recovery and family groups of does begin to regroup.
November 22nd-30th Post Peak Seeking:  To the casual observer the rut is over.  The deer herd seems to go back to their normal routines.  My feeling is that this is one of the best times of the year to kill the biggest and baddest your area has to offer.  The chaos of the rut is over, and this could bring out some upper age class bucks that aren't as active participants in the "main event".  There will also be some very aggressive mature bucks, who didn't get their fill during the peak breeding, who could still be on the prowl.  If you watch the internet closely this period produces pairs of giant bucks locked up from fighting every year.  That should tell us something.
There are no hard dates in the natural world so these periods could likely vary a day or two by region or state, but this is a schedule of activity that I am confident is consistent year in and year out.  None of these periods will be a flurry of activity every day. Ultimately, there is no "one week" window that is going to be amazing every year. More realistically there will be several small windows that will be riddled with buck activity within a larger month-long window better defined as "The Rut". I can say with near absolute certainty that during any of these time frames the following will apply: If there is a high-pressure cold snap or a strong frontal system that shakes up a weather pattern, people will experience the rut in all its' glory. If it is unseasonably warm or stuck in a constant weather pattern for days on end, the rut will appear weak. Rest assured that no matter what the moon, the weather, or the rut prediction calendar says: the rut will go on as planned.
Corey J. Wilkinson
Last Updated: November 19th, 2015