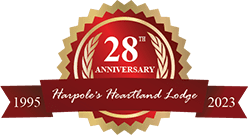 Hunt with Cheyenne Bardwell From The Hit Show Ax Men
Join Cheyenne Bardwell – Ax Men this fall for a whitetail hunt! Cheyenne (Shelby Stanga's cousin) will be hunting with us December 7-12! There is a hunt and price for everyone so call us and reserve your spot:
Archery Hunt (Dec 10-12) $1250-SEVERAL SPOTS OPEN!
Archery/Muzzleloader Combo (Dec 7-12) $3150-SOLD OUT!
Muzzleloader Only (Dec 7-9) $2450-SOLD OUT!
Archery Only (Dec 7-12) $1950-SOLD OUT! 
Make sure you reserve your spot early. They won't last long!
800-717-4868
 A little more about Louisiana's Hottest New Swamp Girl:
Cheyenne appears on the hit tv show Ax Men along with her well know cousin Shelby Stanga. Cheyenne was born and raised in the swamps of Louisiana. Cheyenne will be turning 21 in August, but has lived in the swamps and the Tangipahoa River her entire life. This is the same river that Shelby Stanga and AX Man is filmed.
Cheyenne got her first boat when she was 11 (a 14 foot flat boat with a 9.9 motor). She ran the river day and night by herself looking for all types of critters. Cheyenne loves to shrimp, fish and crab in lake Pontchartrain. She also loves to hunt, crawfish, frog and catch gators in the swamp behind her house.
Currently she is a junior at Southeastern Louisiana University on a full scholarship and a member of Phi Mu sorority. Her major is Communication Science and Disorders. When finished with college Cheyenne would like to be a speech therapist.
Cheyenne is a competitive cheerleader and coaches both cheerleading and tumbling. Sometime when people meet her for the first time and don't know her back ground they may think she is a girly girl, but as you can tell that is the furthest from the truth as she like to get her hands dirty with the guys, especially in the swamps of Louisiana.
She is also an animal lover and has 2 labs, a cat, horse, snake, two raccoons, a bunny and a wolf. She loves to cook, but only Cajun style!! 
Last Updated: June 27th, 2012