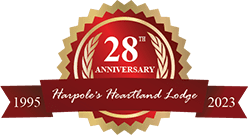 Illinois Deer Rifle Hunting Law
After a long history of being a shotgun only deer hunting state, Illinois is the most recent state to join the movement by allowing straight walled/single shot rifles to be used in the pursuit of whitetail deer. While the ammunition industry has advanced shotgun slug technology significantly in the last thirty years, the slug's abilities are quickly matched when straight wall, centerfire cartridges are thrown in the mix.
Benefits of Straight Walled Cartridges
With the higher velocities, flatter trajectories and comparable terminal ballistics of these straight wall cartridges, the only limiting factor included in Illinois' new law is restricting rifles to single shot capabilities. You read that correctly. A hunter's rifle must be manufactured or modified to only contain a single round while afield. For some of you that are planning a trip to Illinois that may require making a trip to the local gun store to purchase a specific "Illinois legal" deer rifle. To others it may mean purchasing special components to modify your trusty cowboy gun into a new-age deer killer.
Straight Walled Rifles for Illinois Deer Hunting
Despite the possible changes to your firearm collection the other outcomes from this new law should be positive.  Flatter shooting cartridges have always been sought after for hunting many species. Fewer adjustments at longer ranges make for simple, easy to understand shot placements.
With comparable terminal ballistics between straight-wall cartridges and slugs it is important to remember maintaining good shot placement. Accuracy may come from ammunition, but precision comes from practice. Make sure you add a good set of shooting sticks or a tripod to your shopping list!
With plenty of time spent sighting in your new rifle "precision by practice" taking a shot at a whitetail in Pike County Illinois should be easily within your reach for the coming whitetail firearm season.
-Silas Greening
Whitetail Guide
For Rifle Hunting Packages/ Dates for this Season, Click Here >>
For more Information on Illinois Rifle Hunting, Click Here >>
Quick Links-
Whitetail Hunting Rates & Dates >>
Early Season Whitetail Hunting>>
Last Updated: October 16th, 2023